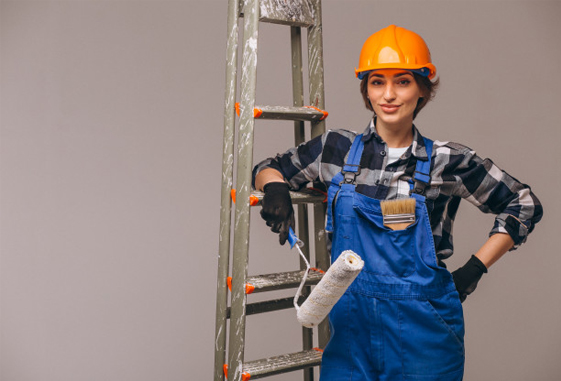 House painting in Concord is not something that should be taken lightly. There are several important decisions to make. If you have the money and little spare time to do the painting, hire a contractor to do the job for you. The question is, would you choose a licensed over an unlicensed contractor?
First and foremost, take the legal matters into account. In most states, contractors are required to have a license in order to work. A licensed contractor has evidence that not only are they fully knowledgeable in his field, it also shows that he has been trained in the trade.
To know if a painting contractor is indeed really licensed, ask him for his credentials. There have been some instances that the contractors themselves claim that they are licensed, but later on you discover that the license has long expired or isn't a valid license. It's recommended that you verify the license itself. If a contractor's license is proven to be valid, then he's eligible to work for you.
You can tell if a contractor is licensed by the quality of his work. Usually, the quality of the job done by an unlicensed contractor is much less than that of the quality of work performed by a licensed contractor. Professionals who are really serious about being a licensed contractor invest in getting their license because it will cost him to obtain it.
However, some people can be really tricky. There may be someone who really know very little about house painting but manages to pose themselves as professionals by purchasing a license despite their amateur status. So it is recommended that you talk to references and check the contractor's Better Business Bureau rating. In fact, if you still have doubts regarding the contractor's license, you may check out the Contractors State License Board website (www2.cslb.ca.gov/onlineservices/checklicenseII/checklicense.aspx) for verification.
The financial aspect is often the biggest issue when it comes to licensing. If a contractor doesn't do his job well or causes you financial loss through damage or error, and if the contractor isn't licensed or insured, there's a big chance that the damage may not be covered. This may cause your homeowner's insurance to increase or your insurance company to cancel the policy. You may also experience theft and other crimes which may not be covered by your insurance.
When the contractor is unlicensed, he is not liable in an injury case. Instead, the responsibility falls to the homeowner's shoulders in the end. A licensed painting contractor should have the insurance that will cover any personal or property damage that may happen. Plus, if an unlicensed contractor experiences injury while on the job, he may sue the homeowner for medical expenses and loss of wages. Hiring a licensed professional may cost you a bit more but you can be assured that you won't have to experience any of these issues when you embark on your house painting in Concord.
If you want to have your house painted but you are having financial concerns, hiring an unlicensed painting contractor is not the best move and will never be worth your money. You must be a little more circumspect when hiring a painting contractor, so do some research. It won't hurt if you speak with a number of painting contractors, seeking out their references, and verifying their licenses. Hiring a licensed contractor will make your house painting in Concord easier, more convenient, and even cheaper than you may realize.