At Custom Painting, Inc., we understand that the heart of any beautiful kitchen or bathroom lies in the details—specifically, your cabinets.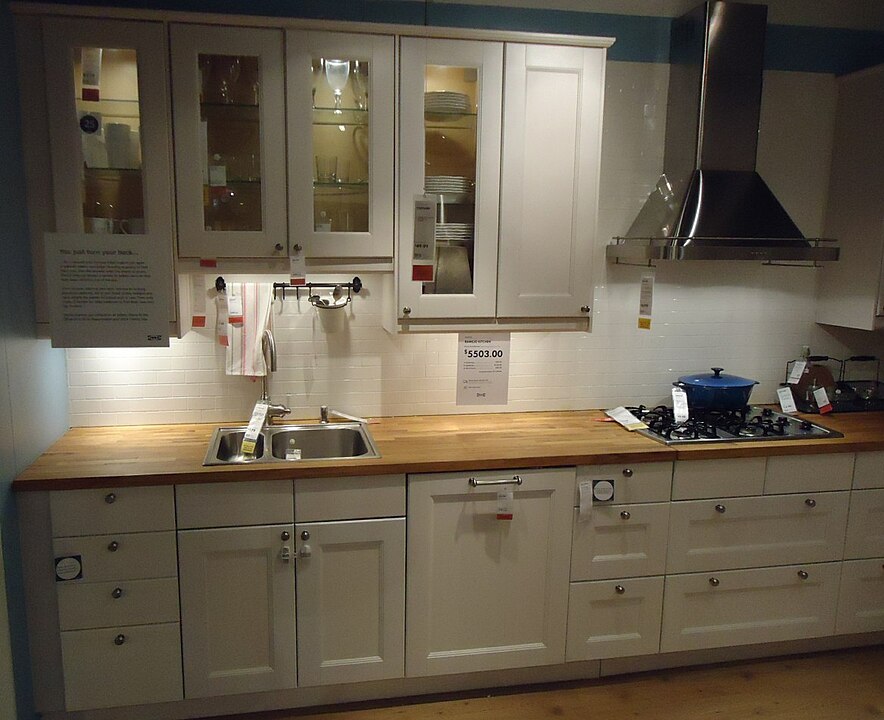 Cabinets are not just functional pieces of furniture; they also significantly influence the overall ambiance and aesthetic appeal of your living spaces. One of the most cost-effective ways to breathe new life into your cabinets is through our specialized cabinet refinishing and repainting service in Concord, CA.
Cabinet refinishing and repainting provide a cost-effective and customizable makeover for worn cabinets, instantly refreshing living spaces and adding property value. It's a smart, sustainable choice for enhancing your home's aesthetics.
"Refinishing" and "repainting" are two distinct processes used to refresh the appearance of cabinets, but they differ in their approach and the level of transformation they provide.
Refinishing Cabinets: Refinishing means refreshing the existing cabinets by removing the old finish (varnish, stain, or paint) and applying a new one. It's a more comprehensive approach that may include stripping, sanding, repairing, and re-staining or re-painting the cabinets. The goal is to restore or enhance the organic beauty of the wood while giving it a fresh look.
Repainting Cabinets: Repainting, on the other hand, involves applying a new layer of paint over the existing finish or paint on the cabinets. This process typically skips the stripping and extensive sanding steps, focusing primarily on preparing the surface for the new paint. The goal is to change the color or refresh the existing paint, providing a clean, updated look.
Benefits of Cabinet Refinishing and Repainting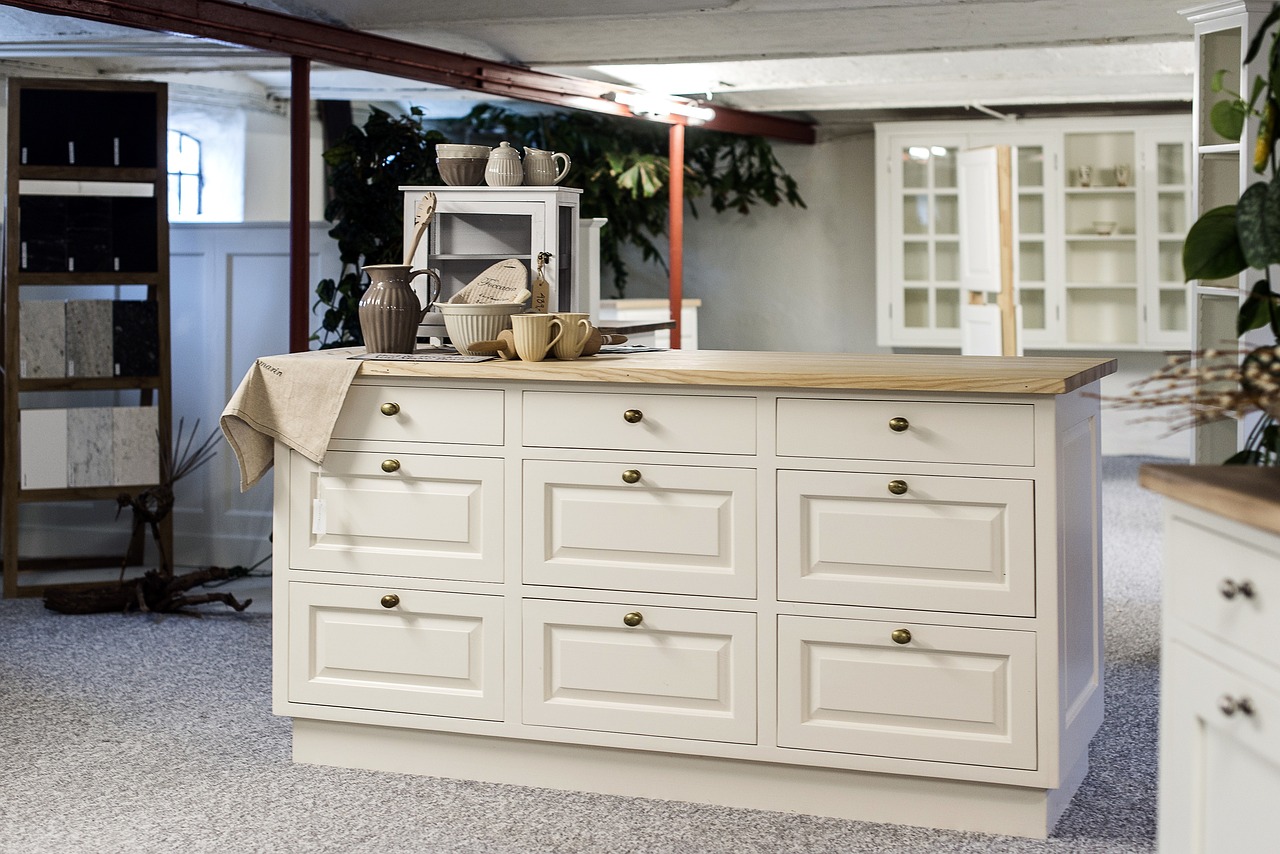 Revitalize Aged Cabinets:

Over time, cabinets may start showing signs of wear and tear, losing their original luster. Refinishing or repainting restores the charm of your cabinets, making them look brand new and extending their lifespan.

Enhanced Aesthetics

: Who doesn't want their kitchen or bathroom to appear more vibrant, modern, and aesthetically pleasing? The updated finish or new paint has the power to do so. 

Flexibility and Adaptability:

Cabinet refinishing allows for adjustments in color and finish to align with evolving design trends or your changing preferences over time, providing flexibility in keeping your space up-to-date.

Prevents Structural Damage:

Cabinet replacement involves removing and discarding old cabinets, which can cause structural damage to the walls and flooring. However, cabinet refinishing avoids this risk, preserving the integrity of your home's structure.

Cost-Effective Renovation:

Cabinet replacement can be an expensive and time-consuming project. Cabinet refinishing/repainting offers a more budget-friendly alternative that yields stunning results, giving your cabinets a fresh, modern look without breaking the bank.

Sustainable Home Improvement:

Full cabinet replacement leads to wastage, which can be minimized by repainting or refinishing them. It's an environmentally conscious approach to home improvement.

Increased Property Value:

Well-maintained, visually appealing cabinets enhance the value of your home. Hence, refinishing or repainting your cabinets can significantly impact the perceived value of your property during a resale or appraisal.
Our Cabinet Refinishing and Repainting Process
Here's an overview of the key steps involved in our cabinet refinishing and repainting service:
Cabinet Inspection:

A thorough inspection of the cabinets by our experts helps identify any damage, wear, or areas that require special attention before refinishing. It ensures necessary repairs are addressed.

Surface Preparation:

Proper preparation is crucial for a successful refinishing project. It involves cleaning, degreasing, sanding, and filling any imperfections to create a smooth and even surface for the paint or stain to adhere to.

Use of Quality Materials:

Custom Painting, Inc. only uses high-quality paints, stains, and finishes to ensure a long-lasting, durable, and aesthetically pleasing outcome. Investing in top-tier materials contributes to the overall quality and longevity of the cabinet transformation.

Color and Finish Selection:

Choosing the right color and finish is an important design decision. It should align with your style, complement your space, and withstand everyday use. If you are still trying to decide which color or finish to go for, our experts can help you make an informed decision. 

Painting and Refinishing:

Applying paint or stain requires expertise to achieve a professional, flawless finish. Our expert painters utilize appropriate techniques, like brushing, rolling, or spraying, to ensure an even coat and consistent appearance.

Drying and Curing:

We allow ample time for the paint or stain to dry and cure because it is crucial for durability. Rushing this step can compromise the finish and may result in paint chipping, uneven texture, or improper adhesion.

Protective Coatings:

We apply protective clear coats or sealants at the end of the process as they add an extra layer of durability and enhance the cabinet's resilience to daily wear and tear.

Final Inspection and Touch-Ups:

A final inspection guarantees that the refinishing process meets the desired quality standards. Any necessary touch-ups are addressed to achieve a polished, professional appearance.

Client Approval and Satisfaction:

Seeking client approval and ensuring satisfaction at the end of the project is compulsory. It confirms that the outcome aligns with the client's vision and expectations. We will work on the project until you are 100% satisfied with the results. A thorough cleaning is done at the end to make sure no mess is left behind.
Why Choose Custom Painting, Inc.?
Expert Craftsmanship:

Our team comprises highly skilled craftsmen who meticulously handle the refinishing and repainting process, paying close attention to detail to achieve a flawless finish.

Quality Materials and Finishes:

We use premium quality paints, stains, and finishes that not only enhance the aesthetic appeal of your cabinets but also guarantee durability and longevity.

Customized Color and Finish Options:

From classic hues to trendy shades, we offer an extensive range of color options and finishes to match your unique style and complement your existing home decor.

Professional Consultation:

Our experts work closely with you, providing professional advice and guidance throughout the process, ensuring that the final result aligns with your vision and requirements.

Competitive Pricing

: At Custom Painting, Inc., we offer competitive pricing without compromising on the quality of our work. Our priority is to provide cost-effective solutions that fit within your budget while maintaining a high standard of service.

Licensed and Insured:

Custom Painting, Inc. is licensed and insured, so you can have peace of mind knowing that you are working with a reputable and reliable painting company.

Timely Project Completion

: We know how eagerly you want your cabinets to look fresh and new, and we understand that. Delivering projects on time is one of our top priorities, and we have a proven track record of delivering on our promises on time.
Our four-decade-long experience in commercial and residential painting has enabled us to provide unmatchable services to our customers. So, if you want to rejuvenate your cabinets, we are just a call away! 
Call us today to schedule a free estimate by calling 925-686-0903 or filling out this form. For more information about other services, click here.