Flooring plays a pivotal role in enhancing your home's interior, and epoxy flooring has emerged as a popular solution, offering both functionality and aesthetics. Epoxy flooring is a versatile, durable, and visually appealing option that has gained significant popularity among homeowners. 
Our expertise lies in delivering custom epoxy flooring solutions tailored to our client's unique needs and preferences. As a premier service provider, we understand the importance of a well-designed and durable floor, and epoxy flooring perfectly aligns with these principles, promising both style and resilience for your residential spaces. 
Join us in exploring the advantages and possibilities that custom epoxy flooring can bring to your home.
What is Custom Epoxy Flooring?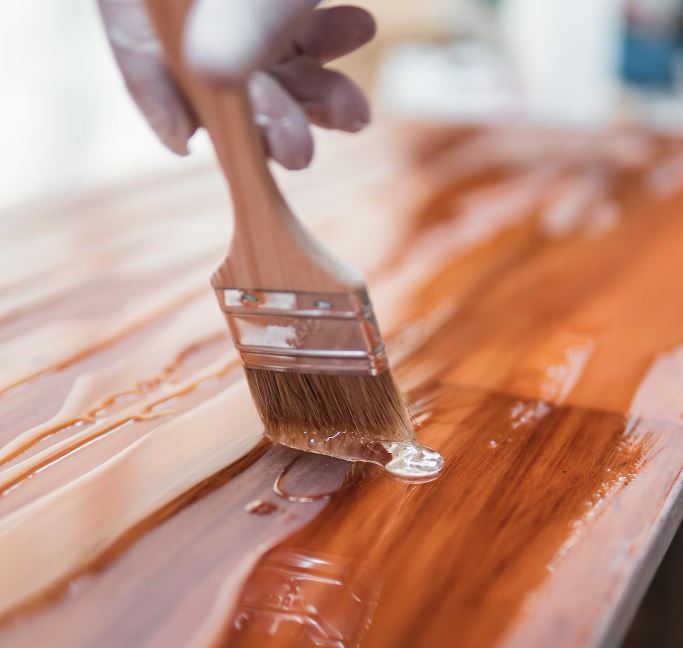 Custom epoxy flooring refers to a specialized flooring solution where epoxy resin is used to coat or seal a floor's surface. It involves applying layers of epoxy resin onto the floor, which then chemically bonds to the surface, creating a durable, smooth, and visually attractive finish. What makes it "custom" is its ability to meet specific preferences, needs, and design aesthetics.
Customizing involves choosing various elements like colors, patterns, finishes, and additives, such as non-slip agents or decorative chips. This allows homeowners to create a flooring surface that aligns with their interior design, preferences, and the purpose of the space. 
Custom epoxy flooring is known for its durability, resistance to chemicals, ease of maintenance, and versatility, making it a popular choice for both residential and commercial spaces.
Advantages of Epoxy Flooring
Epoxy flooring offers a range of advantages, making it a highly sought-after choice for residential spaces:
Durability and Longevity: Epoxy flooring is renowned for its exceptional durability, as it can withstand heavy foot traffic, impacts, and wear over time. It ensures a long-lasting flooring solution that reduces the need for frequent replacements.
Aesthetic Appeal and Design Options: Epoxy flooring allows for several design possibilities. It can be customized with an assortment of colors, patterns, and textures, providing a sleek and polished finish that can enhance the visual appeal of any room.
Easy Maintenance and Cleaning: Epoxy flooring is remarkably easy to clean and maintain. Its smooth, seamless surface prevents dust, dirt, and other debris from accumulating, making regular cleaning a breeze.
Resistance to Chemicals, Stains, and Moisture: Epoxy flooring is highly resistant to chemicals, oils, stains, and moisture. This makes it ideal for areas like kitchens, garages, and basements where spills and stains are common.
Cost-Effectiveness: In the long run, epoxy flooring is cost-effective due to its durability and minimal maintenance requirements. It can also be applied directly over existing flooring, reducing the need for costly floor replacements.
Enhanced Safety: Epoxy flooring is slip-resistant, providing an additional layer of safety, especially in areas prone to spills or water exposure. It can also be formulated to meet specific safety requirements, such as adding non-slip additives.
Versatility of Applications: Epoxy flooring can be applied to surfaces like concrete, wood, and tiles. Epoxy flooring's adaptability makes it suitable for multiple spaces within a residence.
Environmental Friendliness: Epoxy flooring is considered environmentally friendly due to its longevity, which reduces the need for replacements and minimizes waste. Additionally, it can also be applied without emitting harmful VOCs (volatile organic compounds).
Reflectivity and Lighting Improvement: Epoxy flooring can enhance the brightness of a room by reflecting light off its smooth surface. This can contribute to a brighter and more inviting living space.
Customization for Specific Needs: Epoxy flooring can be customized to meet specific needs, such as being anti-microbial for areas where hygiene is crucial.
Our Services
Consultation and Assessment: We begin by understanding your flooring requirements and preferences through a thorough consultation and assessment. It is done to ensure that the epoxy flooring aligns with your vision.
Customization Options: We provide a wide array of customization options, allowing you to choose the colors, patterns, textures, and finishes that best suit your space and design objectives.
Surface Preparation: Proper preparation is crucial for durable epoxy flooring. We ensure the surface is adequately cleaned and prepped and any necessary repairs are done to achieve an optimal bonding surface.
Epoxy Application: Our experienced team applies epoxy resin using professional techniques and top-notch tools to ensure a seamless and even coat. 
Decorative Additions: If desired, we can incorporate decorative elements such as flakes or chips into the epoxy for a unique, textured finish that adds visual appeal and traction to the floor.
Non-Slip Coatings: For safety, we offer non-slip additives that enhance traction, providing a secure footing even in areas prone to moisture or spills.
Finish and Sealant: We apply a high-quality finish and sealant to protect the epoxy surface, which enhances its durability and maintains its aesthetic appeal over time.
Maintenance Guidance: After applying epoxy flooring, our experts will also properly guide you on how to take care of your custom epoxy flooring to ensure its longevity.
Why Choose Custom Painting, Inc?
Expertise and Experience: With four decades of experience, our team at Custom Painting, Inc. has honed their expertise in epoxy flooring and other fields, such as interior/exterior painting and more. 
Quality Materials and Techniques: We use premium-grade epoxy materials and cutting-edge application techniques, ensuring top-notch, durable, and aesthetically pleasing epoxy flooring that stands the test of time.
Customized Solutions: Custom Painting, Inc. offers a variety of customization options, from colors and patterns to textures and finishes. Your vision is our guide, and we bring it to life.
Professional Team: Our team comprises skilled professionals dedicated to providing the highest level of service. From consultation to execution, expect professionalism and attention to detail at every stage.
Customer-Centric Approach: Your satisfaction is our priority. We keep you informed at every step, valuing your input, and ensuring the final result aligns with your expectations.
Cost-Effective Services: While delivering superior quality, we also focus on cost-effectiveness. We strive to provide exceptional epoxy flooring within your budget.
Timely Project Completion: We understand the importance of time. Our efficient processes and skilled team ensure timely project completion without compromising quality.
Licensed and Insured: Custom Painting, Inc. is a licensed and insured service provider, giving you peace of mind knowing you're working with a reputable and accountable company.
Ready to transform your space with Custom Epoxy Flooring? Contact us today for a consultation and a free estimate! Let's bring your vision to life with durable, stylish, and custom epoxy flooring. Don't wait; take the first step toward enhancing your space. 
Call Custom Painting, Inc. at 925-686-0903 for more information, or fill out this form so our team can reach you.