The atmosphere and personality of a room are significantly shaped by the paint colors used in it. The selection of colors can affect a space's aesthetic appeal as well as the feelings and moods it arouses. Therefore, picking the appropriate paint colors is crucial to creating the ideal environment, whether you're going for a warm living room, a peaceful bedroom, or a bright kitchen. Custom Painting, Inc. offers color consulting for painting to assist you in making a decision. If you're interested in learning more, this article will provide additional suggestions for the best interior paint colors for various spaces.
What is a Color Consultant?
If you are thinking of having your home painted or repainted with new colors but can't decide what hues to choose, hiring a color consultant may help. Color consultants can give you guidance and support throughout the project by helping you choose colors for your space. They will work with you to determine your style, needs, and budget. 
Custom Painting, Inc. offers color consultation services where qualified color consultants will assist you in choosing hues that complement one another and look well in your home. In addition to that, they may also give you advice on furniture, accessories, and other paint choices. 
Benefits of Color Consulting for Painting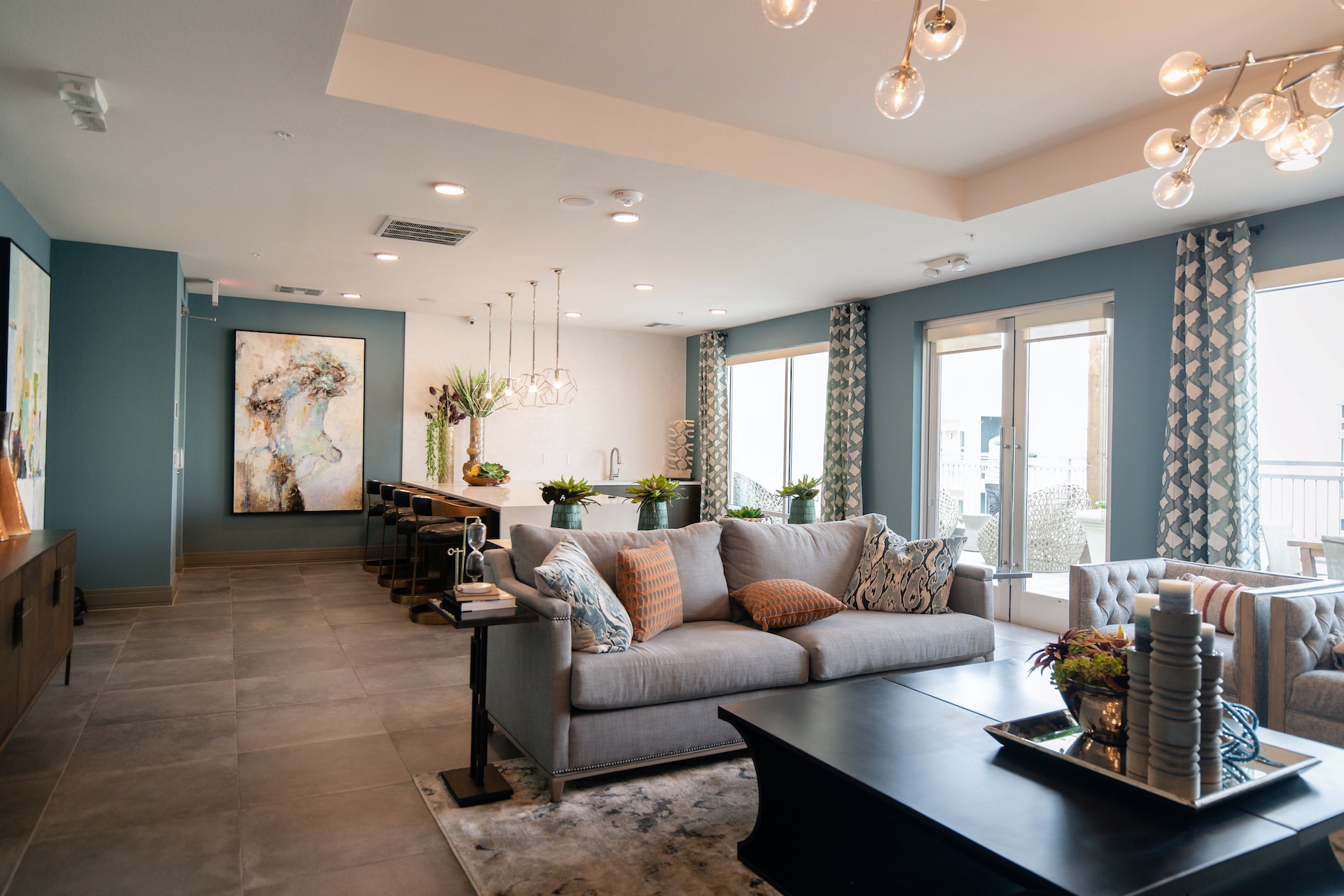 One of the main benefits of color consulting for painting is that it can help you save time and money. By reaching out to a color consultant, you'll be able to choose the best paint colors for your space that will also fit your budget. Also, this type of service may help you avoid making costly mistakes. Of course, color consulting will also help you create a cohesive and stylish space. 
If you are from Concord, CA and are planning to have your home painted or repainted, or using our other services, our painting contractors can work with you in selecting colors for your home. This may include anything from paint colors to accessories and furniture pieces. They may also help you when it comes to wall coverings and window treatments. 
Our color consultants can also help you with a whole home project in addition to paint color selection. For instance, if you are working on a kitchen remodel, our painters in Concord can help you choose the perfect colors for your countertops, cabinets, walls, and backsplash. 
Top Paint Colors for Different Rooms in Your Home
To give you an idea of what our professional color consultants can offer, below are some of the top paint color recommendations that you can choose for the different rooms in your home:
Kitchen
The best colors for the kitchen area in homes are light orange and other citrus colors, cream, white, and blues. Avoid choosing dark shades like dark blue, black, and bumblebee yellow. Colors like warm orange and red can also help stimulate the appetite, making them great for kitchen paint, too. Pick upbeat colors that are happy but not too intense. However, if you prefer basics, then going for white, cream, and gentle blues is excellent for your kitchen. If you want to go dark in your kitchen area, you may choose a warm, earthy brown. 
Bathroom
The best colors that you can choose for bathrooms include white, peach, pastel yellow, and other neutral colors. However, avoid choosing anything too bright or extreme for this area in your home. It is a good idea to pick soft colors for your bathroom, as they can make the space feel more relaxing while flattering your skin tone at the same time. 
You can't go wrong with gentle rose, ivory, or buttery tan for bathrooms. If the bathroom in your home is small, it is a good idea to paint it a light color, such as white or lemon, to make it appear bigger. If you want a coastal vibe, you may also try painting your bathroom an airy sky blue. 
Bedroom
For bedrooms, some of the best colors to choose are green, blue, caramel, or silver. Avoid choosing colors like cool brown, purple, or anything too saturated. Shades of blue are great for bedrooms as they are relaxing. But if blue bores you, you may also try colors like icy green or silver, which can also promote relaxation. Also, try to avoid cool, gray-tinted browns for bedrooms, as they can be depressing. Stick with chocolate and warm honey tones if you want a caramel-painted bedroom. 
Living Room
Some of the best colors for living rooms are white, maroon, and dove gray. Avoid choosing bright yellow and fire-red engine colors for this space as much as possible. Red is a stimulating color that works in the living room compared to other areas in your home. However, avoid blinding poppy colors. Try to pick muted red tempered by browns or grays, and only use bright reds for small accents in the room. If you choose red paint for your living room, you can balance it with dark greens, browns, and yellows. 
Home Office
If you have a home office, the best colors to choose for that space are yellow, green, and light blue. Avoid choosing white, black, and navy. Yellow paint can wake you up and help you focus. Aside from that, shades of green may also help your brain avoid distractions, even if it's just a few plants here and there. The idea is to make the space look bright and comfortable for working. 
Choose Custom Painting, Inc. for Your Color Consulting Needs
The tips we shared here are just a few general tips you can follow when choosing paint colors for your home. Of course, choosing the colors will still depend on your personal preferences and needs. If you are planning a house painting in Concord but still haven't decided on what colors to paint each room, Custom Painting, Inc. can help you. 
Our painting teams are experts when it comes to color consulting, as they have worked on a lot of projects. You can discuss your styles and goals for the project, along with your budget, and our color consultants can help you create a space that will reflect your taste and meet your needs.
It is best to hire a color consultant if you are unsure where to start or what colors go together. 
They may also help you if you want to update your space but don't know how or if you've tried to paint the rooms in your home but didn't turn out the way you planned, and you're not happy with how your space looks. Our color consulting experts can help you if you need interior painting in Concord.
Do not hesitate to contact Custom Painting, Inc. for our color consulting and other painting services you might need. You may contact us at (925) 686-0903 or fill out this form to schedule an appointment for all your painting needs.