With four decades of experience in painting and a strong commitment to quality and professionalism, we at Custom Painting, Inc. transform commercial spaces into vibrant, aesthetically pleasing environments. Your workspace is a canvas; we are here to paint the missing vibrant strokes that resonate with your brand, ambiance, and vision. Our dedication to customer satisfaction is the cornerstone of our services.
Services Offered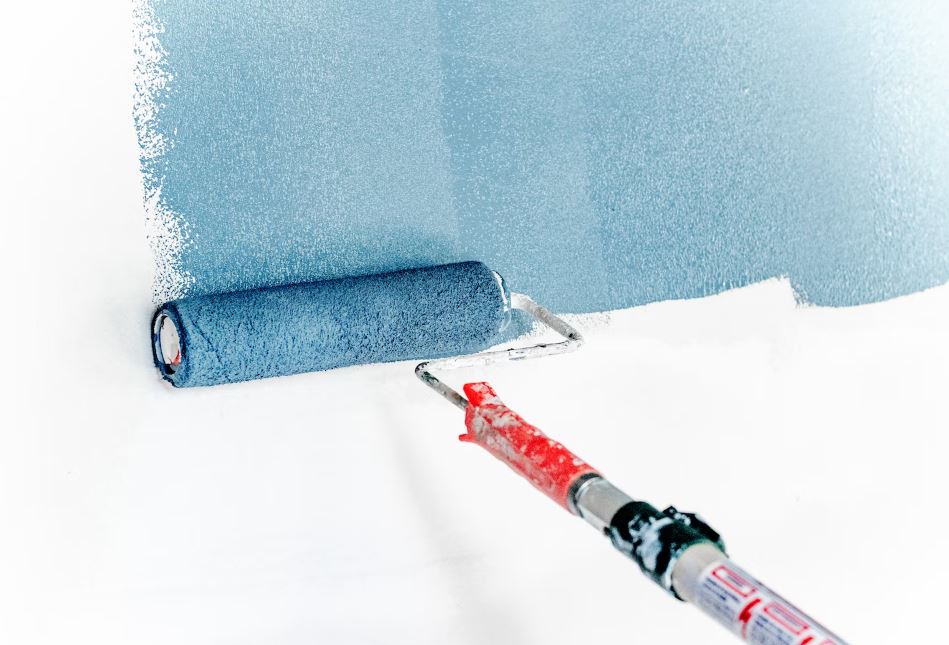 Our dedicated team brings expertise and precision to every brushstroke. It ensures your space reflects your business essence. We offer:
Surface Preparation
It is a crucial step that involves thorough cleaning, smoothing, and priming for a flawless finish. A smooth finish and optimal paint absorption lead to a professional appearance. We prioritize thorough surface preparation to achieve remarkable and long-lasting commercial interior transformations.
Color Consultation
Our expert painters collaborate with you to go through the color selection process, considering your brand's identity, ambiance preferences, and lighting conditions for the perfect palette.
Interior Painting
Finally, we move on to painting the interior of your commercial space, which includes the walls, ceilings, trim, and other interior components. Our professionals only use top-notch paints and finishes for a lasting, appealing look.
Protective Coatings
For added protection and durability, we apply protective coatings to shield surfaces from daily wear and tear, enhancing longevity and reducing maintenance costs.
Custom Finishes
You can choose your preferred custom finishes to suit your unique style. Whether it's a subtle texture or a striking faux finish, we can do it all.
Specialty Finishes
We offer a range of specialty finishes like metallic, pearlescent, or high-gloss options to create a distinctive and alluring ambiance. You can go for the one that compliments the interior of your commercial space.
Eco-Friendly Options
At Custom Painting, Inc., we believe in a green ecosystem. Therefore, we provide environmentally conscious painting solutions, using low-VOC (Volatile Organic Compounds) and eco-friendly paints for a greener approach.
Flexible Scheduling
Adapting to your business needs, we offer flexible scheduling options to minimize disruption and ensure a seamless painting experience. You can call us to discuss the project and schedule an inspection time that suits both. 
Our Process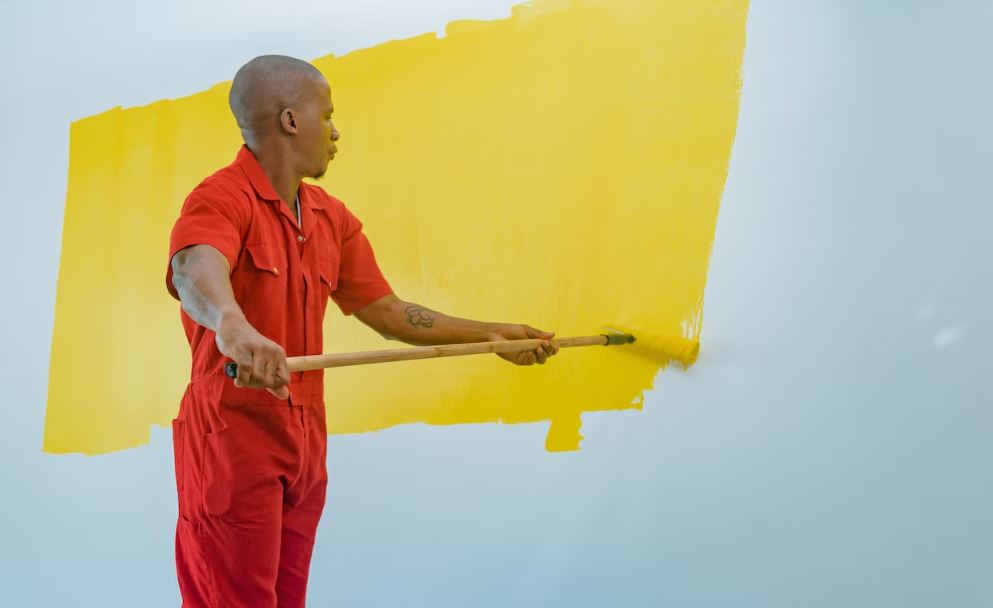 Our professionals make sure that your vision is transformed into a tangible masterpiece. Each step is executed with precision and passion, ensuring a seamless experience:
Initial Consultation and Assessment
Our journey begins with an in-depth discussion to understand your needs, preferences, and project scope, followed by a thorough assessment of the space to tailor the perfect plan.
Surface Preparation and Cleaning
We start by preparing the canvas—cleaning and smoothing the surfaces, ensuring they are primed and ready for the transformative strokes of color.
Selection of Paints and Finishes
With your preferences in mind, our experts help you choose the ideal paints, finishes, and color palettes that harmonize with your vision, brand, and ambiance goals.
Execution of the Painting Project
Our expert painters then begin the major task: skillfully applying the chosen paints and finishes to ensure a consistent, captivating finish that breathes life into your space.
Quality Inspection and Touch-Ups
Every detail is examined, and necessary touch-ups are addressed with ultimate care, ensuring perfection and complete satisfaction.
Final Walkthrough with the Client
The curtain closes with a final walkthrough, where we present the transformed space to you, ensuring it aligns with your expectations and brings your vision to a vibrant reality.
Benefits of Commercial Interior Painting
Commercial interior painting offers a range of benefits that can significantly enhance your workspace, impress clients, and positively impact your business operations:
Enhanced Aesthetics
A fresh coat of paint revitalizes the interior by creating a visually appealing and professional environment that leaves a lasting impression on clients and employees.
Improved Employee Morale
A well-painted workspace provides a positive atmosphere for your employees to work in, boosting their satisfaction, productivity, and morale.
Brand Representation
The color scheme and design can be aligned to present your brand, reinforcing brand identity, and creating a cohesive, branded interior space.
Durability and Protection
Quality paints and finishes protect surfaces, increasing their lifespan and reducing maintenance costs.
Health and Safety Compliance
Using appropriate paints ensures compliance with health and safety standards, providing a safe and healthy environment.
Cost-Effective Renovation
Painting is a cost-effective way to renovate and update your commercial space. It gives your property a modern, fresh look without major construction or expenses.
Quick Turnaround
Professional painters can work efficiently, minimizing disruptions to your operations and ensuring quick project completion.
Customization and Flexibility
Painting allows for customization, enabling you to tailor the interior to suit your evolving business needs, trends, or new branding.
Why Choose Custom Painting, Inc.
Custom Painting, Inc. stands out as the top choice for commercial interior painting due to:
Experience and Expertise in Commercial Painting
Our extensive experience in commercial painting sets us apart. With specialized knowledge, efficiency in time management, and exceptional craftsmanship, we assure you of a seamless process and a flawless outcome.
Licensed and Insured Technicians
Custom Painting, Inc. is proud to have licensed and insured technicians, symbolizing professionalism, safety, and credibility. With expert qualifications, compliance with industry standards, and adherence to safety protocols, our licensed painters deliver top-quality work, assuring protection and peace of mind for you and your property. 
Safety-First Approach
Our commercial painting process is designed with solid planning and strict adherence to safety protocols. From using compliant equipment to implementing industry-approved safety measures, we ensure a secure environment for everyone involved in the process. 
Cutting-edge Equipment and Tools
From top-quality brushes and rollers to modern spray equipment, we utilize the best tools tailored to your project's needs. With innovation as our foundation, we guarantee a paint job with unmatched quality and efficiency.
Take the First Step Towards a Stunning Interior!
Ready to transform your commercial space into an inviting, aesthetically pleasing environment? Contact Custom Painting, Inc. today to schedule a consultation, request a free estimate, or gain more insights into our services. Whether your commercial property's interior requires fresh paint or the exterior walls need to be refreshed, Custom Painting, Inc. is your go-to partner. 
Your perfect painting solution is just a call away! Dial 925-686-0903 or click here to fill out the form, and one of our representatives will contact you ASAP!