Custom Painting, Inc. specializes in faux painting, bringing your imagination to life with a palette of colors and techniques. Our team is not just skilled painters; we are artists in every sense, mastering the art of faux painting to transform your spaces into unique, captivating works of art.
Faux painting infuses texture, depth, and character into your walls. It's the craft of mimicking luxurious materials without breaking the bank. 
Benefits of Faux Painting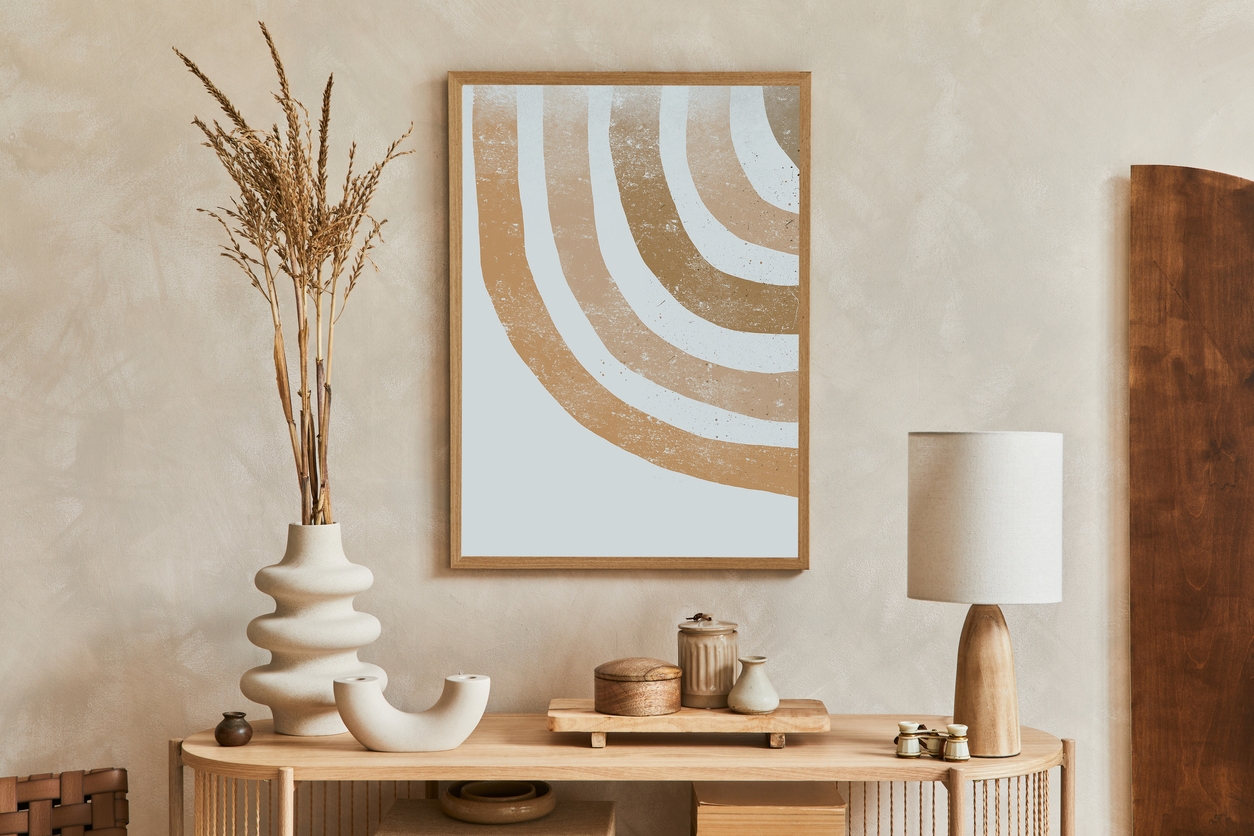 Faux painting is more than a trend; it's a timeless art. Here are some benefits of opting for faux painting for your residential or commercial space:
Aesthetic Versatility:

Faux painting offers a vast range of finishes, from wood and metallic to marble and more. It allows you to achieve the look of expensive materials without the hefty price tag.

Customization:

Each faux finish is tailored to your preferences and the unique character of your space, ensuring a personalized and exclusive result. 
Faux painting offers a canvas of endless possibilities. Each project is a unique creation tailored to your preferences, ensuring your space reflects your personality and style.
Texture and Depth:

Faux painting techniques create texture and depth, making surfaces visually interesting and dynamic.

Camouflaging Imperfections:

Faux painting can cleverly disguise imperfections on your walls, such as cracks or uneven surfaces, providing a flawless, smooth finish.

Enhances Lighting and Space Perception:

Certain faux finishes can manipulate light and create optical illusions, making a room appear larger, cozier, or more spacious.

Quick Turnaround Time:

Faux painting projects typically have shorter completion times than extensive renovations.

Cost-Effective Elegance:

Faux painting provides a cost-effective way to achieve a luxurious look. Hence, you don't have to put too much of your hard-earned money into getting this art done on your walls.

Creating Illusions and Depth:

A faux finish like color washing can soften a room and create an inviting atmosphere, while marble or wood grain finishes can add a sense of grandeur and depth.

Texture and Touch Sensation:

The texture that faux painting adds to surfaces can drastically alter how a room feels. Smooth, polished finishes provide a modern, sleek vibe, while textured finishes offer a tactile experience, making spaces more dynamic and engaging.
Our Faux Painting Services
Faux Finishes
We master a range of faux finishes, including wood, metallic, marble, and more. Our skilled artisans meticulously recreate these materials' texture, color, and appearance.
Types of Faux Finishes
This technique replicates the look of different wood types, from oak to walnut. Ideal for furniture or cabinetry, it provides a warm, natural ambiance to any space.
Marble finish gives surfaces the elegance of real marble. It's perfect for achieving a luxurious and timeless aesthetic in spaces like bathrooms and countertops.
Metallic finishes emulate the appearance of metals like copper, gold, or silver. They add a modern, sleek touch to surfaces, often seen in contemporary interior designs.
This finish creates a soft, textured surface resembling suede or leather. It's excellent for adding a touch of luxury to accent walls or furniture.
Venetian plaster is a smooth, polished finish that imitates the look of polished marble. It depicts sophistication and works well in both classic and modern interior settings.
Concrete finishes provide an industrial, urban look. They are versatile and range from raw concrete to a more refined, polished appearance.
Achieved by dragging a brush through wet glaze or paint, this finish creates fine, streaked lines. It's great for adding subtle texture to walls and creating a sense of movement.
As the name suggests, rag rolling involves applying glaze or paint with a rag to create a textured effect. It adds depth and interest to the walls, offering a rustic or weathered appearance.
Texture Application
Texture application is an art form in itself. Our experts apply various techniques to create textures that suit your taste and complement your décor, adding a tactile dimension to your walls and ceilings.
Here are a few textures you can apply on your wall: 
Comb texture creates ridges and grooves resembling comb marks, achieved by dragging a notched tool through wet plaster or mud.
Knockdown texture starts with an orange peel texture and is then flattened using a trowel, resulting in a smoother surface with a gentle mottled appearance.
Orange peel texture mimics the dimpled surface of an orange peel, achieved by spraying a drywall compound mixture onto the surface.
Slap brush texture uses a stippling brush or stomp brush, creating irregular patterns and a slightly raised, artistic appearance by gently slapping or stomping the mixture onto the surface.
And many more. You can call us for more information.
Popcorn Texture (Acoustic Ceiling Texture)
Popcorn texture, also known as acoustic or cottage cheese texture, creates a bumpy, lumpy surface resembling popcorn. It's often used on ceilings to absorb sound and hide imperfections.
Sand swirl texture is created using a roller with a thick-nap cover. It involves rolling a thinned joint compound onto the surface and then swirling it with a brush or broom, creating a sandy, textured appearance.
Mural Painting
Murals are an excellent way to infuse creativity and artistry into your space. Our mural painting services allow you to choose from a wide array of themes and designs or bring your unique vision to life with a custom mural.
Why Choose Us
Custom Painting, Inc. is your trusted partner for faux painting or painting in general because of:
Proven Record of Satisfied Customers
Our lengthy list of satisfied customers is a testament to our ability to deliver what we commit. We take immense pride in the relationships we've built and the smiles we've brought to our clients' faces.
Tailored Solutions for Every Need
Whether it's a faux finish, mural, or a complete painting overhaul, we offer a wide range of services to cater to diverse needs. Each project is treated uniquely and customized to ensure optimal results.
Transparent Communication and Pricing
We believe in transparent communication, keeping you informed at every step of the process. Also, our pricing is fair, honest, and without hidden charges.
Licensed, Insured, and Dependable
Custom Painting, Inc. is a licensed and insured company, giving you peace of mind that your project is in the hands of professionals who prioritize safety, reliability, and legal compliance.
Craftsmanship and Expertise
We pride ourselves on our seasoned artisans, who are not only skilled painters but true artists. With years of expertise in faux painting and a multitude of techniques, they transform ordinary surfaces into extraordinary works of art.
Ready to transform your space with our exceptional faux painting services? Contact Custom Painting, Inc. today at 925-686-0903 to schedule a consultation, request a free estimate, or seek more information. Let's create an artistic masterpiece together!