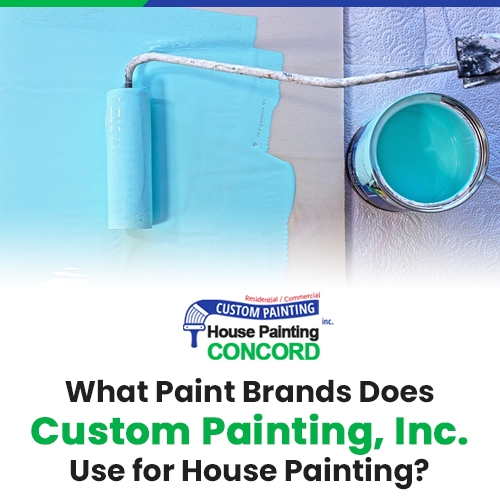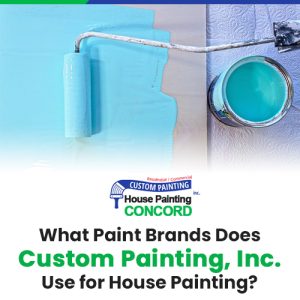 Choosing paints for your house painting in Concord, CA, should be an easy task. But walk into any paint store or home center, and you'll be overwhelmed by the many options from formulations to finishes, not to mention hundreds of colors and varying price tags.
You are likely to wonder which of the paint brands will be able to deliver or whether there are more affordable options that are just as efficient as the premium ones.
The good news is that you can find paint for almost every situation. Will you paint new drywall, previously painted walls, kitchen walls riddled with stains, vinyl walls, or cement fiber siding? Whether you're doing interior or exterior house painting in Concord, you will likely get paint that will work with what has previously been applied.
Kelly-Moore Paints
Custom Painting, Inc. uses Kelly-Moore Paints for most residential painting projects.
Founded in 1946 in San Carlos, California, its manufacturing plant is now based in Texas.
Kelly-Moore offers paints for professionals and homeowners, costing around $40 per gallon, making this brand an affordable option. Users praise Kelly-Moore Paints for its durability, but it may be harder to find than other brands.
Sherwin-Williams
Custom Painting, Inc. uses Sherwin-Williams primarily for its commercial painting projects. But like many other paint brands, Sherwin-Williams offers commercial and residential painting products.
The Cleveland, Ohio-based global paint brand is one of the few that professionals give their seal of approval. And for some good reasons: the paints are easy to apply, provide good coverage to various surfaces, and hold up well over time.
The company's "Duration" line is a particular favorite. True to its name, its paints form a tough coating, enabling it to protect the surfaces well, even in the busiest areas of your home. With paint and primer in one solution, Sherwin-Williams' Duration paints provide outstanding coverage with only a few coats. The line offers both interior and exterior paints.
Benjamin Moore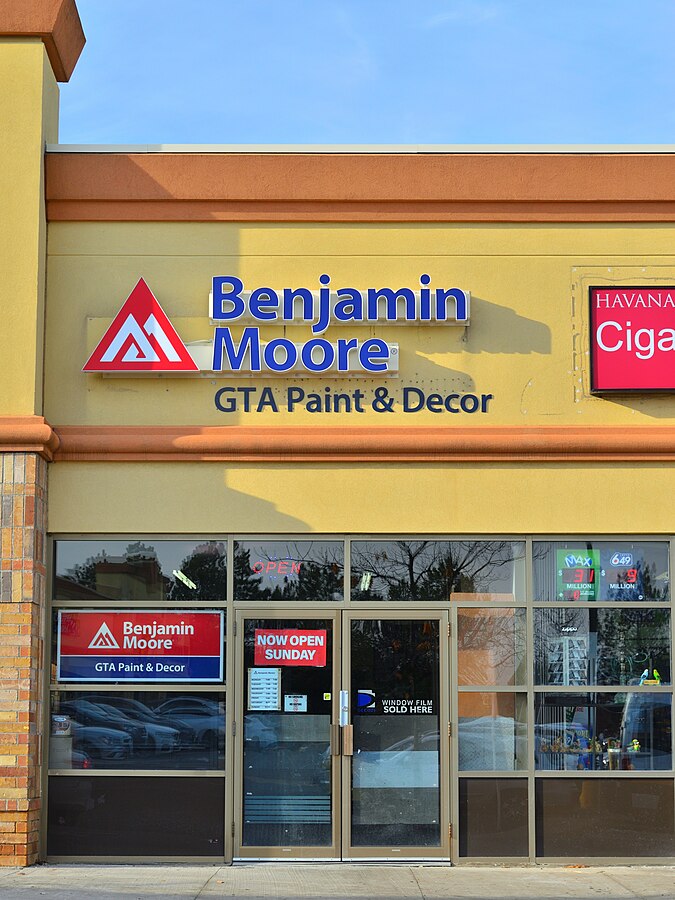 Founded in 1883, Benjamin Moore is one of the most dominant paint brands in the United States, with over 4,000 independent dealers nationwide. It offers high-quality but competitively priced paints for professionals and DIY-ers alike.
The brand offers a wide range of formulations, colors, and finishes. Depending on where you buy them, whether a physical or online store, the paints would cost between $30 to $40 per gallon. The wide availability contributes to the brand's affordability.
Per the company, the paints are fast-drying, resistant to fading, and require only a few coats compared to other brands. The "Aura" is one of Benjamin Moore's most popular lines. The company's proprietary Color-Lock technology seamlessly locks pigments into the paint's film, guaranteeing a solid, long-lasting color.
Behr
Founded in 1947, Behr rose to become one of the most popular paint brands in the United States. Its products are exclusively sold at Home Depot locations across the country. Discerning consumers praise the brand for its quality, considering its competitive pricing. Behr offers many color and brand options, costing around $40 to $50, which is considered economical.
Some of the brand's most popular paints come from the Behr Premium Plus Ultra line, which has been favored by both professional and DIY home painters alike. Recent surveys show that the paints are practical, durable, and long-lasting. The Behr Premium Plus Ultra flat enamel, in particular, is known as a hard-wearing paint. It can hold up for many years without losing its lustrous finish.
Rust-Oleum
As the name implies, Rust-Oleum was one of the first brands to introduce rust-resistant paints to the market. The brand is praised for its products, guaranteed not to fade, crack, chip, or show ugly stains for years. Rust-Oleum's paints can be applied on most surfaces, including wood, masonry, metal, plaster, and unglazed ceramic.
For those on a budget but looking for a dependable paint brand, Rust-Oleum is a good brand for indoor and outdoor painting. Fortunately, it is available in most hardware stores and independent retailers.
Clare
For the environmentally conscious, Clare is a great choice. It is a certified GREENGUARD brand, making interior and exterior painting safer. The company's high-quality, self-priming paints are durable and long-lasting. You can try the "Current Mood," which has caught the hype recently among painters and decorators. True to its name, this dynamic paint never stays the same color. During the brightest hours of the day, the paint will look dark-teal. But as the day passes, the paint shifts to an intense, moody green.
Give your home a makeover with these trusted paint brands!
While we at Custom Painting, Inc. use Kelly-Moore Paints for most of our residential painting projects, we also consider other brands per client request. If you would prefer to use different paint brands for your next exterior or interior painting project in Concord, CA, call (510) 795-0903 or send us an estimate request!