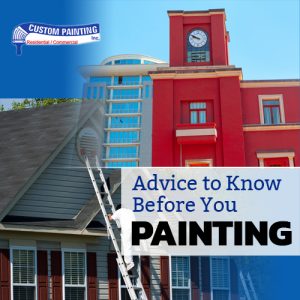 Have you ever visited someone's home and been awestruck? Have you ever looked at their home and thought, "Wow, I like the way this area looks!", "Oh! I wish my home was as lovely as this!". What should you do to make it appear so appealing?
Your house may be transformed into a bright, inviting area with just a few coats of paint. It may heighten a room, draw attention to a particular spot, or enrich a location. It is the least expensive approach to decorating a space with different colors and themes. You may drastically change the provided area with the correct accent and furnishings in place. But before you paint your home, you need to be aware of a few factors. Professional painters frequently employ trade secrets to assist them learn how to paint a space more quickly, intelligently, and neatly without compromising quality or making expensive mistakes because they understand that time is money.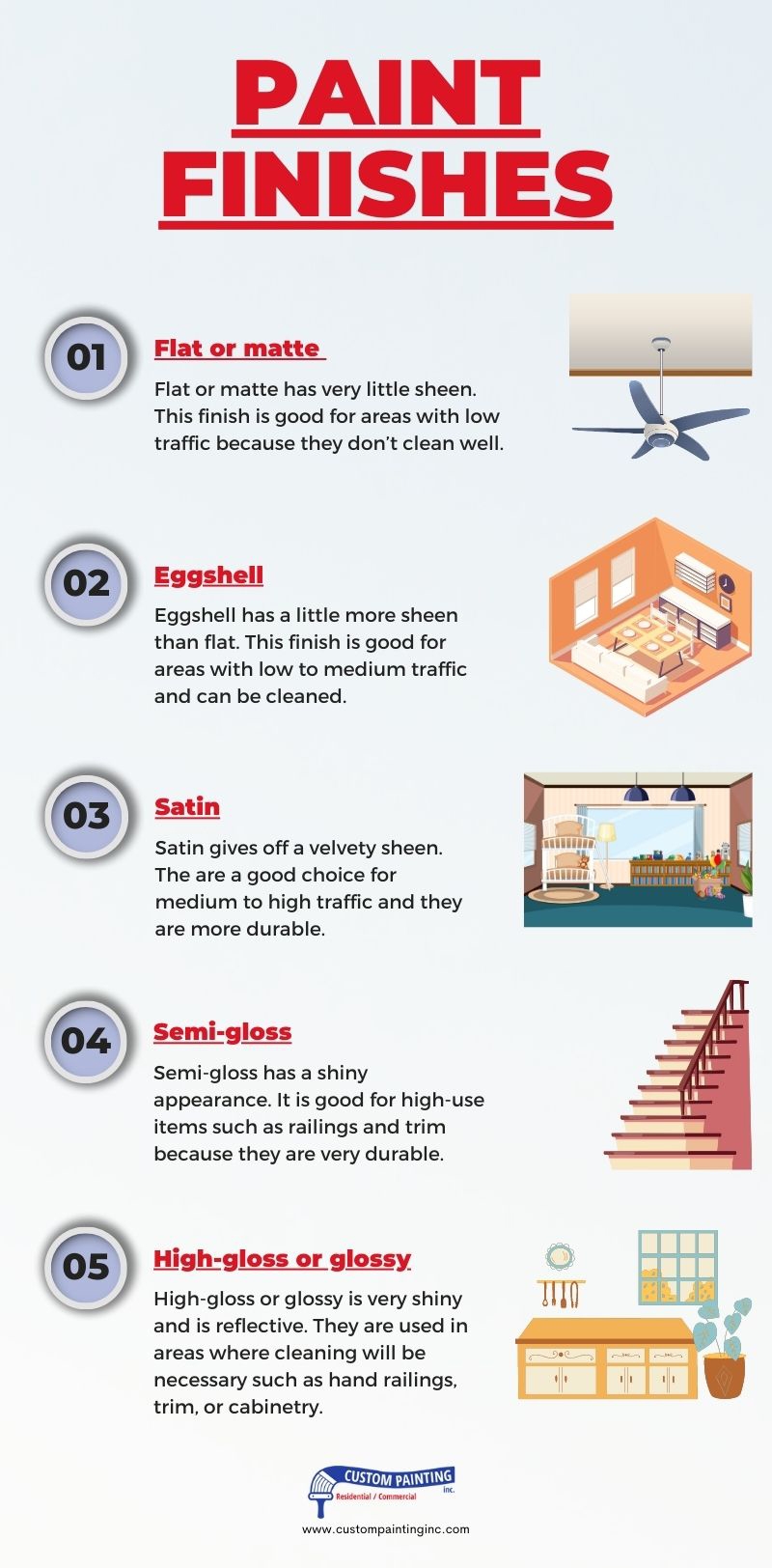 Reasons to Paint
Planning to sell the property – raises the resale value
Painting your home will indeed raise its worth when you sell it. Prospective buyers may get a good image of a house that has just been painted. Putting work into your home to achieve a good return on your investment (ROI), whether it is a fixer-upper or a property that has just been around for a few years, is something that is going through your thoughts. In actuality, this is a key rationale for painting your home. House painting in Concord, CA, as opposed to renovating, is a tried-and-true, affordable approach to increasing the value of your property and ensuring that you receive your money's worth.
Improve the curb appeal
First impressions matter a lot. Have you ever driven by and noticed one distinctively attractive house in a community of identical-looking homes? This is referred to as neighborhood curb appeal, and it is one additional justification for painting your home. Your home could be the one that onlookers remember with some fresh exterior paint. A well-painted exterior may significantly raise your home's curb appeal. A fresh coat of paint, in the same one or a new one, can make your property appear more hospitable and well-maintained, attracting potential buyers and inciting them to think about purchasing it.
Use better quality (low-VOC or zero-VOC) paints
Using better, zero- or low-VOC paints while painting your house is a great choice. These paints use fewer hazardous ingredients than traditional paints, which can help the environment and indoor air quality. Who would have guessed that painting your house might offer health benefits? Yes, you are improving the look of your home, but are also improving the air you and your family breathe in the space where you spend the bulk of your time together by choosing high-quality paints with few to no volatile organic compounds (VOCs). Take a deep breath and you'll enjoy clean, fresh air and remember that your home might always be made to seem fresher with the correct paint the next time you consider why you might need to paint it.
Hides stains, imperfections, and handprints
Let us face it, many factors are outside our control when maintaining the cleanliness and aesthetic appeal of our interior walls, from mudslinging four-legged companions to aspirant little superheroes. But do not panic; those difficult stains and blemishes may be removed with a fresh coat of paint. Perhpas your child is the next Picasso, painting your house will assist maintain the walls neat and clean.
Protects the surface
Painting a house makes it seem better and provides the necessary protection for the underlying surfaces. You may create a barrier against moisture by applying high-quality paint, preventing rot, mildew, and water damage. The paint protects surfaces from UV radiation that can fade and degrade surfaces. While shielding metal surfaces from rust and corrosion, it also provides strength and resistance to wear and strain. In addition to providing surface defense, a well-painted house also increases its market value and curb appeal. Regular maintenance and repainting are essential for maintaining a beautiful, well-protected property and providing long-term surface protection.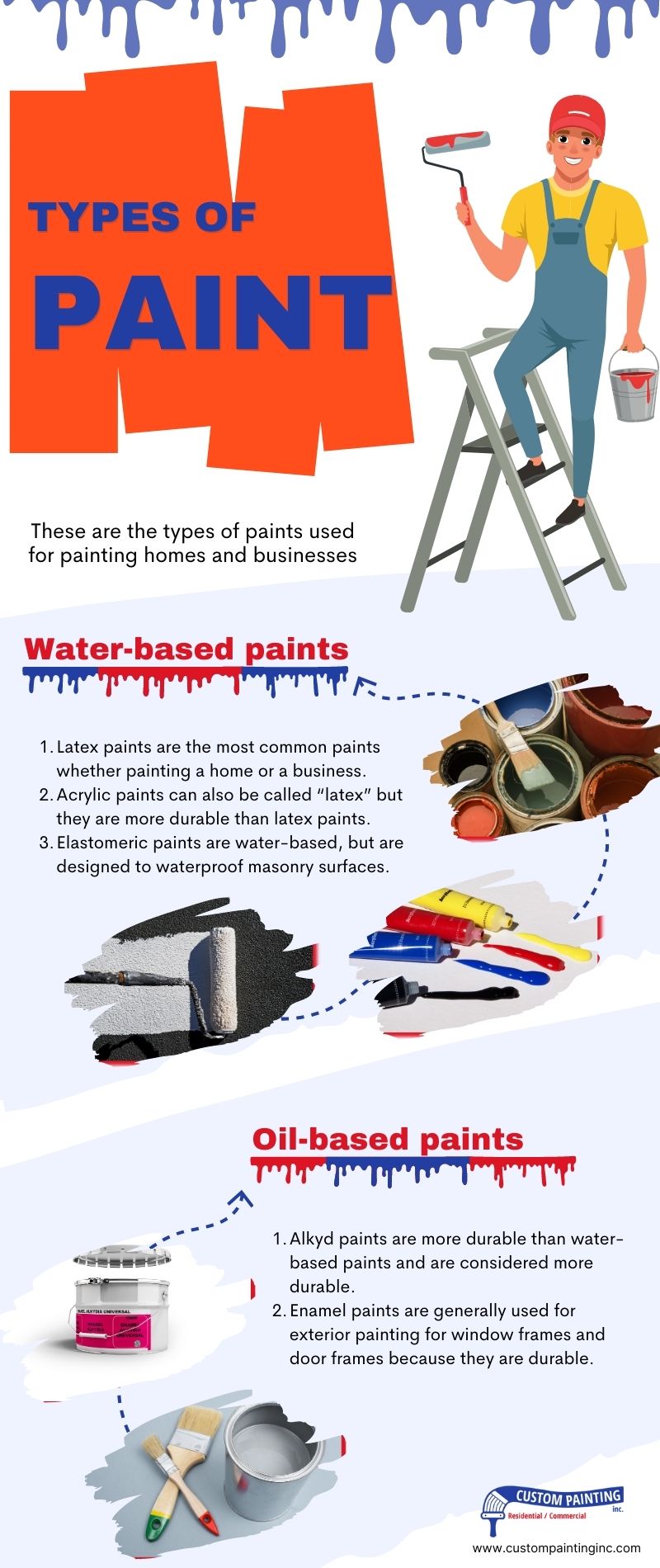 Creates an inviting feel for customers and visitors
Painting your home may make it more inviting for customers and visitors by giving it a fresh, new look, utilizing colors that evoke warmth and happiness, enhancing curb appeal, raising perceived value, and exhibiting attention to detail. A well-painted house emanates owner pride, is more visually beautiful, and gives guests a positive first impression, all of which help to create a cozy and welcoming atmosphere.
Helps you stay within Homeowner Association (HOA) compliance
Always make an effort to keep your homeowner's association happy. When it comes to disregarding the aesthetics of your home, an HOA fee might truly ruin your day. One of the more crucial justifications for painting your home is adhering to HOA requirements. To put it another way, see it as uprooting two weeds with one yank. You are not only enhancing the appeal of your home, but you could also be saving money! Win, win!
Positive Outlook for Homeowners and Positive Energy
As absurd as it seems, periodically changing the colors of the inside and outside of your home may also affect how you feel about it and the neighborhood where you reside. Paint that is light or white enlarges tiny areas and rooms. A family or playroom may benefit from the fun and brightness that bright colors bring. A bedroom may become calming and inviting with pastels. And bedroom renovations might give a teen a sense of maturity.
Minimizes the amount of dust and dirt
Maintaining painted interior walls, trim, and other surfaces may help keep dust and filth at bay, especially in houses with plaster walls. Paint regulates plaster, and dust is reduced. Make careful to choose high-quality paint for older homes or interior surfaces that are challenging.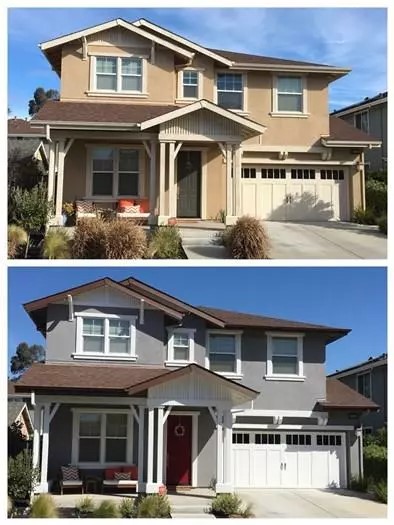 Paint Types
When it comes to improving the aesthetic and sturdiness of the surfaces in your house, choosing the appropriate kind of paint is important. Understanding the various paint kinds available will help you make wise judgments whether you are starting an interior or exterior painting project. Each type of paint has distinct qualities and uses. Knowing your alternatives can help you choose the sort of paint that will produce long-lasting and attractive effects for your project.
Acrylic
The resilience and weather resistance of acrylic paint makes it one of the more adaptable paint kinds available. Acrylic paint is a widely accessible paint and is frequently used for outdoor applications as well as creative painting on canvases.
Acrylic paint has the advantages of drying rapidly, being a green option (it can be recycled and reused), and not emitting nearly as many pollutants as its oil-based competitors. Cons include its fluidity (it never truly dries hard), the fact that it does not firmly adhere to the base surface, making it more prone to peeling and chipping, and the fact that it does not connect well.
Oil-based
Despite being messy, difficult for the typical DIYer to handle, and sticky, oil paint is nevertheless used in a huge number of homes across the nation. Before the general public knew about the negative effects of incorrect paint disposal, oil-based paint was the most widely used type of paint. The majority of homes constructed before the 1990s, high-end trim, and furniture all include some type of oil-based material.
Oil paint's durable enamel surface and resistance to dents, scratches, fingerprints, and other damage make it a favorite among DIYers and contractors for use in high-traffic areas. When used appropriately, this kind of paint also has a very polished appearance, which makes it a suitable choice for a high-end appearance.
Oil paint, on the other hand, takes a very long time to dry, so you should leave this type to a local best painting contractors as applying it calls for a high level of technical competence, the appropriate safety gear, and careful respect for environmental disposal regulations. The hazardous chemical vapors that oil paint emits throughout the drying process may require several days to be ventilated while the shell solidifies, so keep that in mind as well.
Additionally, compared to acrylic and water-based paint, oil-based paints may be a bit more costly. When you are planning your home restoration budget and getting ready to compare paint prices, keep in mind that choosing oil will raise the entire cost of interior painting a home.
Latex paint or water-based paint
In general, water-based paint, which is secure to use, simple to clean up, and less harmful to the environment, will be used if you are painting inside your home. Because it is simple to apply and clean up, latex paint is the industry standard for homeowners working on interior renovations.
Elastomeric
A form of coating with great flexibility and elasticity is called elastomeric paint. It is frequently applied to external surfaces like concrete, stucco, and masonry since these materials require flexibility to tolerate structural movement, temperature swings, and severe weather. A thick, resilient, waterproof membrane is created with elastomeric paint, which can span minor flaws and fissures to keep water out and save the substrate underneath. Because of its stretchability, it may grow and shrink without cracking, resulting in long-term durability and less frequent maintenance needs. Elastomeric paint has strong performance characteristics, such as excellent resistance to dirt accumulation, mildew, and UV radiation. This type of paint is a recommended choice for buildings in regions prone to harsh weather since it may lengthen the lifetime and improve the beauty of outside surfaces.
Direct-to-metal
Strong performance properties of elastomeric paint include great resistance to dirt buildup, mildew, and UV radiation. This kind of paint is a suggested option for structures in areas subject to severe weather since it could increase the lifespan and enhance the aesthetic of outside surfaces.
Epoxy
Concrete floors in various industrial settings may be painted with epoxy at a reasonable price. Because epoxy is included in the paint mixture, epoxy paint is unquestionably more durable than conventional paint. The use of epoxy increases the paint mixture's toughness, corrosion resistance, and ease of maintenance.
Enamel
A sort of opaque protective layering or coating used on metal surfaces is enamel paint. Many homeowners who wish to make their homes appear brand new choose it because of its rich, brilliant colors. A base coat, which serves as an adhesive for pigment particles, and a colorant make up enamel paint. Chemical connections are formed between these elements by their interaction, providing resistance to weathering elements like heat or cold. As a result, the finished product provides whatever surface it is applied to with greater durability than do ordinary finishes. The best aspect about enamel paint is that they are available in many colors and gloss levels (matte finish).
Where Paints Are Used
All kinds of buildings and structures can be protected from the impacts of water and the sun with paint. Painting wooden structures, such as homes, is common because it stops water from penetrating the wood and causing it to decay. Additionally, the paint helps keep the wood from deteriorating under the blazing heat. To prevent rust, metal buildings and objects of various kinds are painted. A crew of painters is required to preserve the paint on a very big steel structure, such as a bridge, in good condition at all times.
Commercially – When painting interior and exterior walls, whether they are made of drywall, brick, concrete, stucco, or another material, acrylic paint is most frequently used. Elastomeric paints are normally exclusively applied to outside surfaces to keep out water, DTM paints can be applied to interior or exterior metal surfaces, and the majority of epoxy paints are applied to inside concrete floors.
Acrylic – For interior painting of walls, ceilings, and other surfaces in homes, acrylic paint is widely utilized. It is a versatile paint with a variety of color and finish options. Acrylic paint may be used to paint living rooms, bedrooms, kitchens, bathrooms, and any other room in the house that need a new coat of paint. It is easy to clean, has a decent drying time, and has enough coverage. Acrylic paint may be applied to many surfaces, including wood, drywall, plaster, and even some types of metal. It is a popular choice for do-it-yourself home improvements since it provides a sturdy and attractive finish.
Oil-based – Oil-based paint is frequently used nowadays to finish and preserve wood in houses and exposed metal constructions like ships and bridges. It is favored for interior and outdoor applications on wood and metal because of its durable qualities and brilliant colors.
Elastomeric – Elastomeric coatings are frequently applied to external components including concrete floors, walls, and roofs. But since any crack in the coating allows moisture to enter the wood, which leads to rot, mold development, and other problems, the elastomeric coatings should not be used on wood siding or logs because they need to breathe. The high-build coating elastomeric paint is intended to protect brick surfaces. If used properly, these coatings may form a waterproof system and help shield your stucco from wind-driven rain.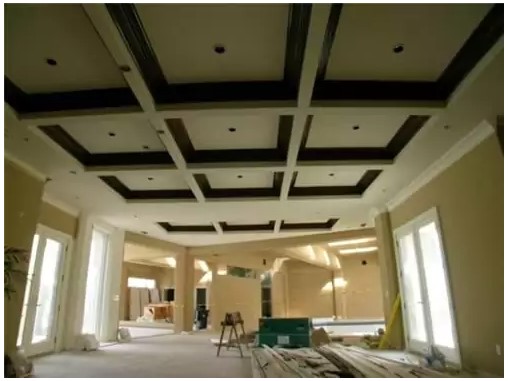 Direct-to-metal – Direct-to-metal (DTM) paint is often used in several industries and applications, including those involving industrial machinery, the car industry, metal fittings and furnishings, structural steel, maritime applications, agricultural machinery, and metal roofing and siding. Without the requirement for a primer, it enables direct application to metal surfaces and offers great adhesion, corrosion resistance, and durability. DTM paint is an excellent option for maintaining the integrity and lifespan of metal structures and surfaces in a variety of industries because it offers protection against rust, moisture, UV radiation, and other harsh factors.
Epoxy – Epoxy paint can be used for a variety of purposes, such as creative and artistic projects, industrial flooring, domestic and commercial flooring, marine and aquatic applications, protective coatings, and aerospace and aviation. It offers excellent durability, adhesion, and chemical resistance in addition to being suitable for surfaces subjected to heavy traffic, chemicals, water, UV radiation, and harsh climatic conditions. Whether used as a floor coating, protective layer, or decorative finish, epoxy paint offers a trustworthy and long-lasting solution for enhancing the beauty, toughness, and protection of many surfaces in many sectors and creative endeavors.
Paint Sheens and Why Use Them
Different sheens relate to the various levels of shine or gloss in paint finishes. The sheen that is selected can affect the final appearance and functionality of a painted surface. Several common sheen types are listed below:
Flat
Flat paints are great for concealing surface flaws and underlying colors since they have an almost little sheen. Additionally, they are excellent for softening strong, vibrant colors so that they feel more livable, especially in rooms with poor lighting. They should be employed in more formal settings with less circulation, though, as their stain resistance is not the best.
Use for: Ceilings, outside siding, bedrooms, living rooms, and dining rooms.
Eggshell
Eggshell paints provide a soft appearance with little sheen. Eggshell is a versatile paint often utilized in most rooms of your house because it strikes a wonderful balance between durability and low shine.
Use for: Hallways, bedrooms, children's rooms, family spaces, and
Satin
In comparison to flat paints, satin finishes produce a shinier, glossier surface. They have excellent conceal (also known as coverage), and they are very stain- and scrub-resistant. They are therefore perfect for your home's busy areas.
Use for: Exterior Siding, Living Rooms, Kitchens, Bathrooms, Laundry Rooms, and Hallways.
Semi-gloss
Semi-gloss finishes add a sleek, luxurious, and lustrous appearance to a space. Excellent stain and scrub resistance is a drawback of semi-gloss paints, which also tend to show more surface flaws. However, semi-gloss paint is a fantastic option if you require paint that can hold up to repeated washing.
Use for: Kitchen, bathroom, laundry room, interior/exterior doors, trim
High gloss
Gloss paints provide the shiniest finishes, as the name implies. For high-traffic areas or surfaces, you want to endure a long time, the shine also brings the best performance you expect in terms of stain – and scrub resistance.
Use for: Window castings, doors, cabinets, trim, banisters, and shutters
Professional Painter or DIY?
What is the best approach for each painting project given the impact that paint has on the exterior and total value of your home? Is painting your house by yourself a wise decision? Or should you hire a qualified painter to complete the task? Will painting the house on your own have any long-term consequences on how it looks and how much it is worth?
You may be asking why some property owners believe they should paint their homes themselves. Consider the following before we provide answers.
There are two main motivations for most homeowners who decide to paint their homes themselves:
They are focused on the price of hiring a qualified painter. Instead of being viewed as a long-term investment, the painter is perceived as an expense to be avoided.
Second, some homeowners think painting a house is an enjoyable pastime that everyone can perform. They perceive it as being similar to what children create with paint on canvas.
However, this method of thought ignores a crucial fact: painting a home only involves less than 25% of picking paint colors and applying them to the surface of the structure. Before you even pick up a paintbrush and apply paint to the surface, more than 75% of the painting process has already been completed.
You have the choice to either DIY or hire a professional painter for your house or business. You may use the following factors to determine which strategy is best for you: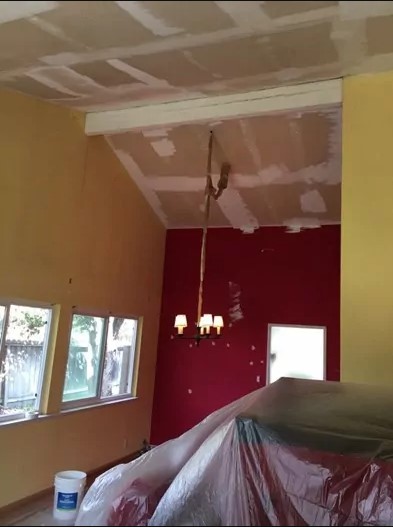 DIY Painting
Cost Savings. By doing your painting, you may save money by not needing to hire a pro. However, remember that you will need to spend money on painting supplies and equipment.
Flexibility and Convenience. With DIY painting, you may work at your speed and according to your schedule. Timing is under your control, and you may alter it as necessary.
Personal Satisfaction. Finishing a job on your own with DIY painting gives you a sense of satisfaction and success. You should be proud of how your house has changed and of the original decisions you have made.
Learning Opportunity. DIY painting provides a chance to pick up new skills and get practical experience. You also gain a deeper comprehension of the methods and processes used in painting, which might be useful for the next tasks.
Hiring a professional
Expertise and Quality. Professional painters have the expertise, abilities, and information necessary to produce results of the highest caliber. They can deliver a faultless finish and are skilled in surface preparation and paint application methods.
Time Saver. Employing experts can help you save time and effort. They have the personnel to do the project quickly, freeing you up to concentrate on other things or just relax.
Professional Tools and Equipment. Professional-grade tools and equipment are available to painters, which may lead to higher-quality work and a more effective painting procedure.
Insurance and guarantees. Reputable painters frequently have liability insurance, which offers protection in the event of mishaps or property damage when painting. For your peace of mind, they could also provide guarantees or warranties on their work.
Complex or Large-scale Projects. Hiring experts with the required knowledge and tools is the best option if your property is a complicated or large-scale painting project, such as painting multi-story mansions, elaborate patterns, or specialty surfaces.
Things to Consider When Hiring Painters
When hiring painters, it is important to think about these factors to be sure you make the right choice. To guarantee you choose the best painter, it is vital to consider the following factors:
How long have they been in business?
Knowing how long a painter has been in business before hiring them for your project may be helpful. A long track record in the industry demonstrates expertise, know-how, dependability, and stability. Long-running painters are more likely to have honed their methods, developed useful systems, and built a network of contacts in the industry. Their sustained success may also be an indication of their expertise, moral character, and stellar reputation in the community. A painting company's experience, dependability, and suitability for your work may be assessed by looking at how long it has been in operation.
Do they have a license?
Hiring painters for your job has various advantages when you know whether they have a license. A valid license shows that the painters have satisfied specific criteria established by the licensing body, including proving their skill, understanding, and adherence to safety rules. It gives confidence that the painters have the knowledge and experience required to do the task successfully. Employing certified painters can also protect you and the painters in the event of mishaps, losses, or liabilities that may arise during the painting procedure. It guarantees that you are collaborating with trustworthy experts who are dedicated to upholding industry standards and providing high-caliber work.
Are they insured and bonded?
When choosing painters for your project, it's beneficial to know if they are bonded and insured. In the case of mishaps, injuries, or property damage during the painting process, insurance coverage safeguards both you and the painters. It guarantees that you will not be responsible for any unforeseen expenses or responsibilities. On the other side, bonding provides an extra level of monetary security. The bond can offer compensation or money to make things right if the painters do not finish the job or if there are problems with their work. The knowledge you are dealing with experts who have taken precautions to reduce risks and offer financial protection in case of unforeseen occurrences provides you peace of mind when you choose insured and bonded painters.
Do they have employees or contractors on their team?
When choosing painters for your job, knowing whether they have employees or independent contractors on staff offers advantages. The painting firm has more responsibility and consistency with personnel since they have more control over the quality, scheduling, and project management. Their team may have members with specialized knowledge, assuring the proper experts for particular elements of your project. Employees frequently receive workers' compensation and liability insurance, lowering their possible responsibilities. Companies that use teams frequently have excellent communication, dependability, and defined accountability mechanisms. Make sure they fulfill the needs of your project. It is crucial to assess their credentials and talents of both workers and contractors.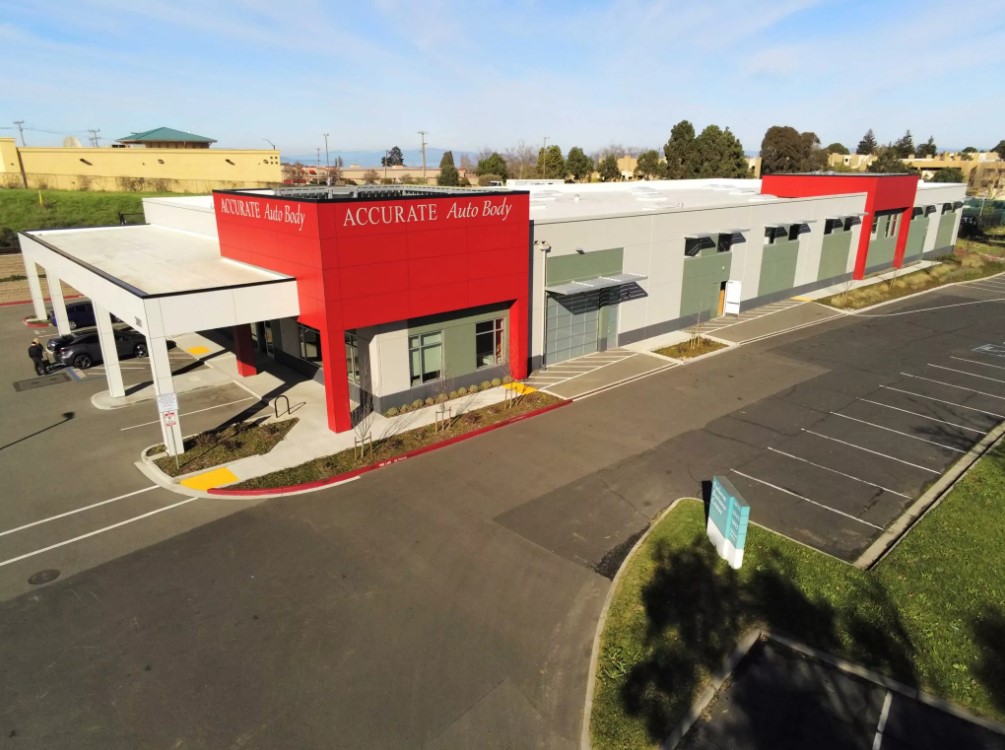 Do they provide a written estimate and warranty?
When selecting a painter for your job, it is vital to know if they give a documented estimate and warranty. The scope of the project, including the materials to be employed, and the project's final cost are all made transparent and clear by a written estimate. It aids in decision-making and helps you steer clear of future misunderstandings or conflicts. A warranty guarantees that the painter stands behind their work and is prepared to handle any problems that may occur after the project is finished. Knowing that the painter will address any issues throughout the given guaranteed term provides you peace of mind. You will find it simpler to trust and collaborate with the painter for your job if they provide you with both a written estimate and warranty that show professionalism, responsibility, and dedication to customer satisfaction.
Will they provide names and contact information for past clients?
When choosing a painter for your project, it is useful to know whether they provide the names and contact details of previous clients. It enables you to speak with former customers directly and get their first-hand accounts of working with the painter. You may learn more about the painter's professionalism, work product quality, dependability, communication, and general client happiness by contacting these references. This information aids in your decision-making and increases your faith in the painter's capacity to live up to your expectations. It also indicates openness and a readiness to offer proof of their prior performance, which promotes faith in and a sense of dependability in their services.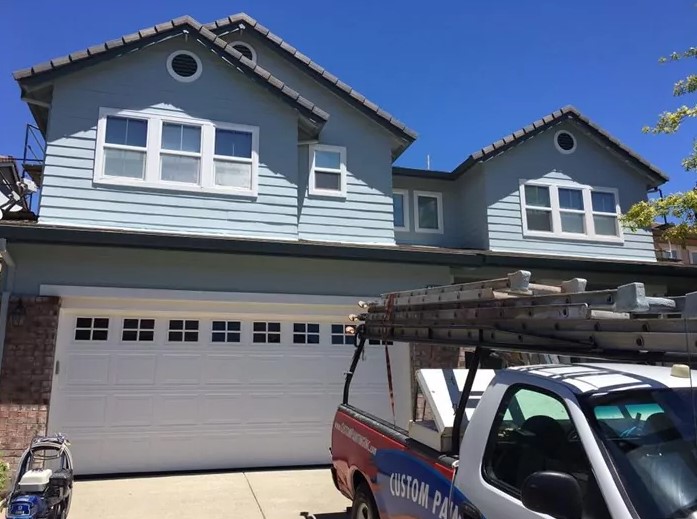 Conclusion
Painting a home in Concord, CA, may drastically change its appearance and value. It is an affordable method to update your environment, cover flaws, and safeguard surfaces. In the end, painting your house is a flexible and efficient option to improve its appearance and functionality.