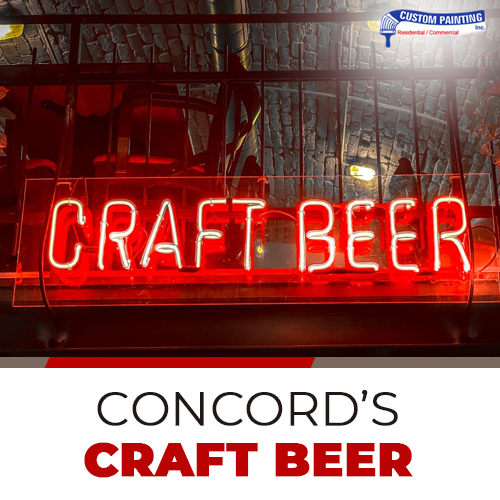 California may be famous for its wines (thanks to the local wine regions like Napa and Sonoma valleys), but its homegrown craft beer is also worth investigation and appreciation.
Concord, a city in Contra Costa county, can be a good place to try craft beer in California. The craft beer industry is booming in this city. If you are a beer lover and you happen to visit California (or plan to book a trip there), you cannot afford to pass up the chance to go to Concord to enjoy a pint at some of the state's finest tap houses.
1) Concord Tap House
Address: 3513 Clayton Road, Concord
Website: http://concordtaphouse.com/
This Midtown Concord taproom is not just a place to get some beer. It creates a casual, comfortable, and fun atmosphere to enjoy good-quality craft beer while relaxing with your friends. It offers a fun variety of 24 rotating craft beer taps that focus on local and Pacific coast breweries. If you're hungry, don't hesitate to ask them for some bites that will perfectly complement your choice brew, because they have some seriously great food, too!
2) E.J. Phair Brewing Company
Address: 2151 Salvio Street L, Concord.
Website: https://www.ejphair.com/
E.J. Phair Brewing Company is one of the first tap houses to establish the craft beer scene in the city. It boasts over 15 drafts, a combination of Pittsburgh-brewed beers and top picks from local and national favorites, served by no less than certified cicerones. For the perfect accompaniment, choose from any of their various grub pub options.
3) Epidemic Ales Taproom and Brewery
Address: 150 Mason Circle, Suite J, Concord.
Website: https://www.epidemicales.com/
Epidemic Ales and its apocalypse-themed interiors seem right for these times, don't they? Since it opened in 2015, the brew pub has been offering unique and bold in-house brews that, they claim, are different "than most others out there." Try a sample of their best brews before ordering some grub from the food trucks parked outside the establishment.
4) The Hop Grenade Taproom and Bottleshop
Address: 2151 Salvio St, Suite J, Concord
Website: http://www.thehopgrenade.com/
The Hop Grenade is not only a favorite hangout for local beer-loving clientele, but it also serves as the headquarters for The Brewing Network, an Internet radio station which holds live discussions all about beer and brewing. Located on the park in Todos Santos Plaza, this taproom and bottleshop offers an evolving tap list of 21 craft beers as well as gourmet bites to go along with them.
Concord is the perfect place to have a pint of unique-tasting craft beers. There are also some beer festivals in the area, such as the Spring Brews Festival and Oktoberfest, to make your beer tours in Concord more eventful and unforgettable.
Beer houses and tap houses have to look welcoming and relaxing to make them more inviting to patrons. Not only they have to please the palates of the discriminating beer lovers, but they also have to delight their eyes too. Aesthetically pleasing interiors will surely heighten any beer lover's craft beer experience.
If you plan to operate a beer house or tap house, hiring commercial paint contractors will indeed make a good investment. They have a team of licensed, insured, well-trained, and well-equipped painters who will deliver quality work. They will even recommend you with color scheme, complementary, and new colors and patterns that will match perfectly with your interiors and exteriors.
If you need quality commercial paint services in Concord, you can rely on Custom Painting, Inc. It has been servicing clients in Concord and throughout the Bay Area since 1982.
Whether you are opening a new business or needing to update the look of your existing commercial property, turn to the best painting contractors in Concord. Custom Painting, Inc.'s years of experience, quality work and professionalism are guaranteed to deliver the best results to any type of businesses and maximum satisfaction to its clients.