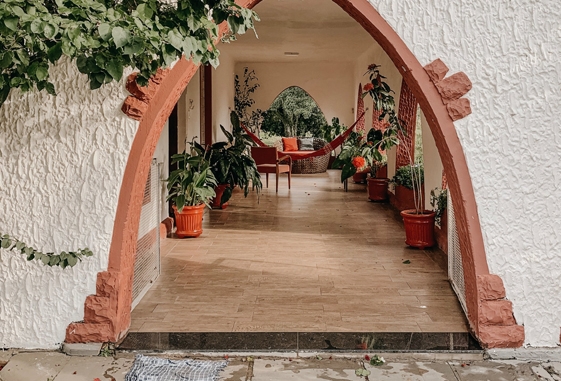 An entry way or a hallway seems to be the most ignored part when house painting in Concord. People may paint their kitchens with red paint along with white and brown accents, and pretty pink or deep shade of blues may be used for your bedrooms. But an entry or hallway is almost always painted white, since it's not a room but just a space where people pass by.
Well, perhaps it's time to look at the entry way as a space that needs attention. You can see it as a challenge but at the same time an opportunity to unleash your creativity. This is true especially if you have a small and narrow entry; it's the chance for you to figure out how you can make the space appear spacious and welcoming.
Never paint your small entry with dark colors – it will probably make the space look even more cramped and claustrophobic. This is not what you want to achieve. You may follow conventional wisdom that says pale colors expand the space. This is generally true. However, don't use the bland and boring white; instead, play up the space with lighter colors as a different way to broaden such as small space. Bright paint colors have the ability to reflect light as well as absorb them. This optical illusion seems to expand the space. There a variety of light shades from cool tones like mint green to periwinkle as well as energetic and warm colors including yellow in a myriad of shades.
The best way to open up a cramped space is with natural lighting. For instance, your entry may have windows next to the door. Perhaps you have a window at the end of the hall. Leave it as it is to let the natural light in. Or for some decor, place a sheer curtain at the window, or try to put some adornments such as sun catcher or small wreath. Some entry ways have doors with stained glass panes that shine an array of colors when natural light hit them. In place of natural light or in case darkness looms, add wall sconces and recessed lighting to brighten the entry.
When deciding how to paint the entry way, you can look out at other elements such as doors and windows and give them color. You can paint doors along the entry with noticeable colors like plum, dark burgundy, or turquoise. You can do the same for the arches, trim and molding, too. You can also unleash your creativity and go bold by adding some decorations like gold studs on the doors to add drama to an area that may be plain-looking.
If your entry way ends with a wall, you can try different ways to adorn it. You may want to add a full length mirror to the wall. The mirror will reflect the light down make your small entry way appear spacious and brighter. You can also put some mirrors on the walls to make it appear larger. If your entry or hallway leads to other rooms, use the same type of flooring to create a seamless look going into that room.
Reading these great painting tips, you may never look at small entries the same way again. They offer possibilities for you to turn your entry from a drab-looking, small area into an attractive and welcoming space the next time you are house painting in Danville.