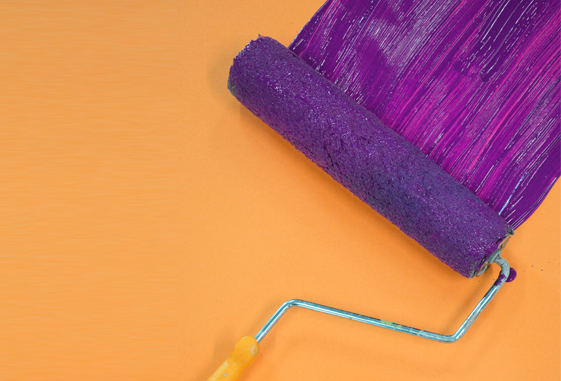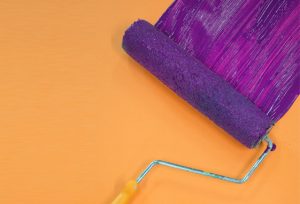 If you have decided it is time for house painting in Concord, you may wonder which type of paint is best for your home's exterior. You may be surprised that many house painters will recommend using the same type of paint that was previously used on the home. Do you know how to tell the difference between the two? An experienced painter will be able to tell what type of paint was used the last time the home was painted.
Professional painters often use this trick to help them determine the type of paint used on an exterior surface. They saturate a rag with denatured alcohol. Then they rub the cloth on the paint. If the paint softens, it is latex paint. If the surface is cleaned, it is oil-based paint.
You may be surprised to find out that latex paint does not contain latex or rubber in its ingredients. Usually it is made with urethane or acrylic. One of the main advantages of using this paint type is its ability to expand and contract with the temperatures. This makes the paint, because it is flexible, less likely to develop cracks. It doesn't give off the hazardous fumes often associated with oil-based paint and it dries quicker than oil-based. Once it is dry, it is moisture resistant and often provides excellent coverage because it is opaque. It also resists fading. You don't need chemicals to clean up latex paint because of its water-base. You cannot add latex paint over the top of oil-based paint. You also want to avoid using latex on steel because it could cause the steel to rust.
There are advantages to using oil-based paints, as well. It is often weather-resistant and is durable. You can paint in temperatures as slow as 50 degrees Fahrenheit. It dries slowly but the surface is often smoother than latex paint. If the surface is chalky, oil-based paint will cover it where latex will not penetrate the surface. Most people like the fact that oil-based paints are less likely to scratch, stain, or see fingerprints on the surfaces. It is washable, but because it takes a while to dry, it is often seen as a negative. Oil-based paints are often more likely to crack because they do not expand the way latex paint does. The surface may also become chalky or dull over time. When it is time to clean up after painting, you will need to use paint thinner or mineral spirits in order to break up the paint, which is often more difficult than some people want to experience.
No matter which type of paint is currently on your home, you will want to prepare the surfaces before applying a fresh coat of paint. Scrape off any paint that is peeling and sand the surface smooth to get the best paint adherence. Again, you do not want to use oil paint over latex because the paint won't adhere. On the other hand, if you determine the previous paint was oil-based, you can use either type of paint this time. You will want to use good quality primer before using the latex paint, however, to ensure the paint does well.
Homes that were built prior to 1978 often used lead-based paint. If you believe your home has lead-based paint, you can test it to be sure. The National Lead Information Hotline (800-424-LEAD) provides information or you may visit their website www.epa.gov/lead to discover the recommendations of the Environmental Protection Agency (EPA). Covering the paint may be the easiest way to protect your family, but either the hotline or EPA website will help you decide.
If you are considering painting your home, it is helpful to know what type of paint was used previously. This will help make house painting in Concord easier and could save you time and money.