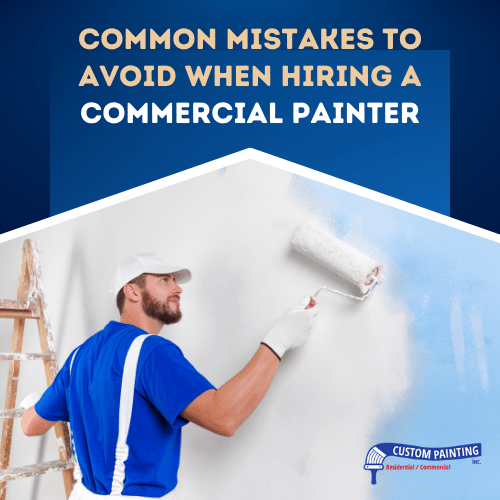 Whatever type of business you have, whether it's running a small café or operating a supermarket chain, it needs to stay on track to ensure its success. Overseeing the quality of your products, dealing with your finances, and improving customer service are some of the ways to keep your business afloat amidst the challenges and competition.
However, investing in maintaining your commercial property's appearance is also a substantial factor in the success of your business. Having a fresh coat of paint for your property is essential. It really makes a huge difference – in your potential customers' perception, your employees' satisfaction, and the profitability and growth of your business. 
This is why hiring commercial painting in Concord contractors is important. However, hiring a quality painting contractor is essential because you're guaranteed the best results. Having a well-executed paint job can help your business attract more customers, stand out from your competitors, differentiate yourself in the marketplace, and extend the life of your commercial building.
Hiring the wrong painters, on the other hand, can put your business in trouble. You may be thinking that you're going to save money by hiring cheap contractors. But in the end, you'll pay a heavy price. To avoid the costly issues, consider the common mistakes that you must avoid, as well as the skills you should look for when searching for a commercial painter in Concord.
Mistakes to avoid when hiring commercial painters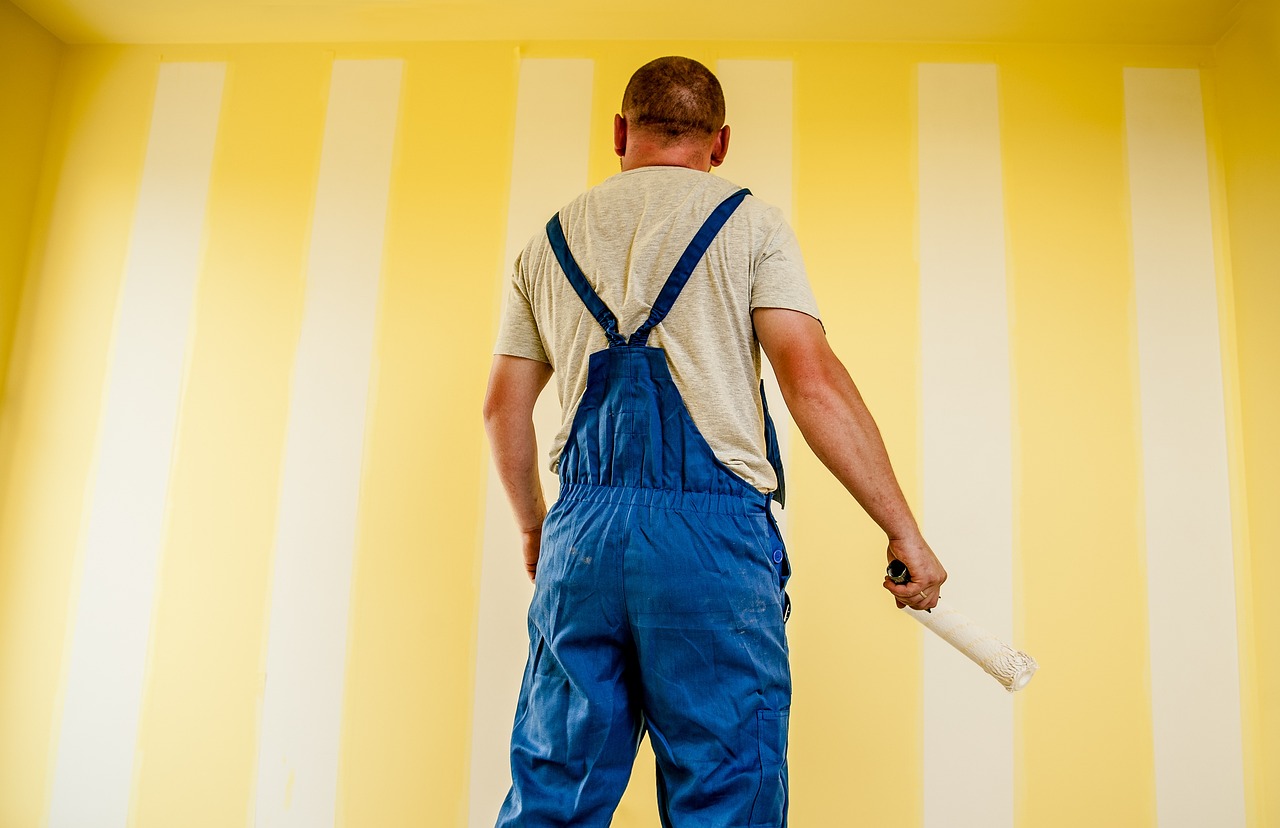 Failing to check references

– References are key when hiring a painting contractor. Always ask the painting contractors for references. After receiving the references, make sure to follow up by contacting them. Ask the contractor's previous clients whether they are satisfied with the results, was the project finished on time, was the crew professional, did they clean up after the paint job, and would they consider hiring the contractor again or recommend them to others, etc.

Neglecting to assess credentials

– One of the ways to ensure that your commercial paint job goes well and smoothly is by assessing a contractor's credentials, such as a license and insurance. Some states, such as California, require painters to have a license to provide residential or commercial painting services. When the painter is licensed, it's most likely that they're insured. Make sure that the contractor you're considering hiring holds a valid and updated license, as well as general liability insurance and worker's compensation insurance. Having such credentials establishes the contractor's credibility and trustworthiness to customers.

Not obtaining multiple quotes –

You may be tempted to hire the first contractor you may find because you're busy with other things or choose the contractor with the cheapest rate. This is a mistake. Getting multiple quotes indeed means a lot of work assessing each contractor. But remember that doing so can help you spot red flags for contractors vying for your job. You don't have to hire the most expensive painter, but beware of those who offer unrealistically low prices. It may be an indication of their lack of skill or inferior materials.

Overlooking the importance of a written contract –

Never make the mistake of hiring a painting contractor based on mere verbal agreements. Always get a written contract that contains the essentials, such as the contractor's name and contact information, the scope of work, the price of labor and materials, the location of the project, estimated start and completion time, the type of paints to be used, payment method and schedules, etc. Having a written contract offers you legal protection and a backup whether the contractor honors their word.

Ignoring safety precautions –

Safety is of paramount importance in every construction or renovation project. If you overlook the safety factor in every contractor you're considering, you may be putting yourselves at risk. A reputable commercial painting contractor puts safety first on the list, as it should be their priority for any project they tackle. This is to protect their workers and clients from physical injuries and hazards. Make sure that the contractors follow the standard safety procedures, have regular safety training, and use protective gear on the work site. 

Not discussing the scope of work –

It's important that you must be absolutely clear about everything that your project entails. Is your paint peeling or bubbling in certain areas? Is there severe rotting in your building's wooden features? Do you want the ceiling to be painted, too? Discussing these items of information with your painting contractor enables them to know before the work begins instead of after. Otherwise, they may not be able to bring the proper materials and know the correct procedures to carry out their jobs successfully. It will also lead to "surprise" costs down the line.

Skipping warranty agreement –

If you just agree to the contractor's assurance over the phone that they will fix the issues after the project has been finished, how can you be sure that they will keep their word? This is where you should need a written warranty. For your peace of mind, it will be helpful to ask the contractors for warranties and figure out the things covered and those that are not in their warranty. 
Skills to look for in a commercial painter
Ability to paint accurately – This skill includes making accurate estimates an interior or exterior painting project to determine exactly how much paint a project needs, cleaning and preparing surfaces for the paint to adhere properly, and picking the correct colors, shades, and finishes.

Carpentry skills — Painters often come across wooden parts in a home or building that need repairs or replacement. It makes sense to hire a paint crew who also has general carpentry skills, such as drywall repair, acoustic ceiling removal, custom baseboard and crown molding installation, wallpaper removal, wood rot repair and replacement, etc. Painters with carpentry skills are often in demand. The great thing about painters with other skills is that customers won't have to hire a separate painter and carpenter, so it's a win-win situation for both painter and client.

Ability to work accurately and with attention to time – Time management skills such as planning, prioritizing, and organization help painters meet deadlines. A contractor who has the skills to manage their worker's time efficiently will be able to complete the project on time.

Knowledge of how to use tools and materials for the job – Commercial painting requires the use of special tools, materials, equipment, and coatings that you cannot usually find in residential painting. Some of these special tools and materials include power washers, sand blasters, scaffolds, mechanical lifts, airless paint sprayers, elastomeric paints, urethane paints, etc. Professional painting contractors in Concord have the knowledge and understanding of tools and materials that will help them complete their job successfully.

Visual attention to detail – Professional painters always care about quality – they care about how their work will turn out. They always make sure that the surfaces are properly cleaned, prepared, and painted to achieve a high-quality and long-lasting finish. Even the minutest detail won't escape the eye of professional painters, so they will do touch-ups when necessary.

Ability to work on heights on a scaffold or lift – Commercial painting often requires working at heights, such as high ceilings or a multi-story commercial space. Professional painters are experienced in using ladders, scaffolds, platforms, or mechanical lifts to be able to paint such hard-to-reach areas safely and efficiently. Often, they would use fall protection gear such as harnesses and carabiners.

Ability to work with drywall – Drywall may be the most common material for walls and ceilings. However, it is sometimes challenging to work with, especially new drywall. Achieving an even and uniform finish when painting new drywall can be difficult due to porosity and variance of texture between the paper coating and joint filling compounds. So, make sure to hire commercial painters as they have experience in working with drywall of various types and conditions.

Communication skills – Besides painting and carpentry skills, commercial painters also possess excellent communication skills. They use such skills to discuss the plans and details clearly with project managers, tradespeople, and other contractors who may be working on the same project and with their clients who have no direct knowledge and experience with painting or carpentry.

Basic knowledge of electricity – Commercial painters usually work close to live electrical lines and equipment, so they know how to protect themselves from electrical hazards. They have a basic knowledge of electricity to enable them to perform tasks that require specific actions, such as shutting off the main power, removing and re-installing electric wires and cables, covering switches and outlets, operating generators for their power tools, etc., to enable them to complete their paint job safely and efficiently.

Knowledge of using spray painters – Spray painting is a common paint application technique in commercial painting. Compared to brushing or rolling, spray painting is a far quicker job that gives the surfaces a clean and smooth finish. However, this method is prone to overspray, so it requires the skills and experience of commercial painters who know how to use spray painters correctly.

Knowledge of using power washers or pressure washers – Power washers or pressure washers are very effective in getting rid of stubborn dirt, mud, oil, grease, and peeling paint. Working with a power washer may seem easy, but it has a forceful kickback due to the high pressure of the water stream. A power washer can be dangerous in the hands of someone without experience in power washing – it can break windows and even injure anyone. It's much better and safer if you hand the power washing to professionals.

Ability to keep the work area clean during and after the work is complete – Clean-up should be part of every commercial painting project, and all professional painters should clean up after themselves during and after the painting project. They should properly dispose of debris, used supplies, and hazardous waste. But not all painting contractors offer clean-up, so confirm that this step is included in the contract and your commercial space is free of any mess when they leave.
Conclusion
Hiring a commercial painting contractor is not as tough a task as you might think, but it can be a lot of work. However, avoiding the common mistakes and doing background checks make sure that you hire the right contractor. And here's another thing that is just as important – make sure that you find a painting contractor who matches your specific project and is within your budget range.
Knowing about which contractors to avoid and which to consider helps you in making a more informed decision. This is important as it will lead you to the best ones who will complete the job successfully according to your specifications.
Making sure you find a painting in Concord contractor who cares about your commercial property as much as you do can offer you peace of mind. That's what you get when you hire Custom Painting, Inc. We have over 40 years of experience in painting, light carpentry, and custom installation work. We are knowledgeable, trustworthy, and dependable in all our painting services, whether residential or commercial. Call us at 925-686-0903 or send us a message to get started!