Since the postwar era, drywall has been a staple in American homes. So, it is no surprise that the house painting in Concord tips you find on the Internet mainly deal with regular drywall. The same is often valid for commercial properties, although you may also find other types of drywall.
Drywall consists of a gypsum core pressed between two thick sheets of paper. It may be the most common material for home interior walls and the walls of many commercial properties. Still, it can be difficult to achieve a solid and uniform finish when painting drywall.
That difficulty in painting drywall may be due to the difference in texture and the porosity between the paper sheets and the joint filling compound used. Even more so, the patching and repair work can create an uneven surface, resulting in an irregular appearance.
Although these defects appear like application errors, they have nothing to do with the paint quality or the application method used. Instead, they have something more to do with the prep work – or the lack of it thereof. The patches may show through the new paint, which happens if the painters do not prep the surfaces or they are prepped improperly.
Tips to achieve a flawless paint finish on your new drywall
If you're dealing with new drywall, keep in mind that you cannot paint directly over it. New and unpainted drywall is very porous, soaking up paint quickly like a sponge. Therefore, manufacturers recommend that new drywall be primed or sealed first to ensure that the paint sticks to the surface.
Here are the following steps to achieve a flawless paint finish on your drywall:
Step 1:
Ensure the proper lighting and indoor temperature are above 60 degrees Fahrenheit before beginning work.
So, why does lighting and temperature matter when doing a paint job?
In many new building projects, painting work usually comes first before installing lighting and heat or air-conditioning systems. Unfortunately, this order may seem wrong.
Proper lighting allows you to detect surface flaws. The temperature changes can cause movement in the walls and their seams, resulting in new defects. Repair any flaws and imperfections and prime or seal your new drywall before painting it.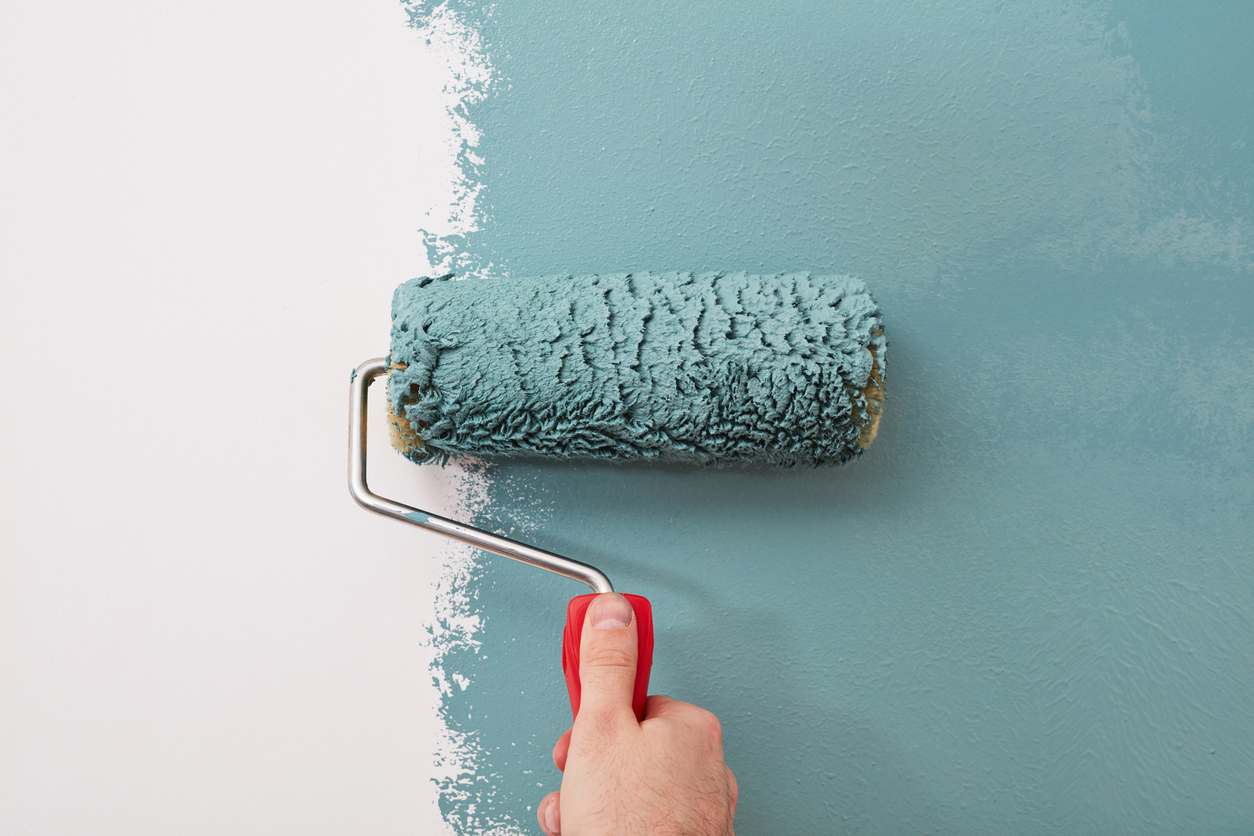 Step 2:
Use a high-quality primer (or sealer)
After repairing visible defects and flaws on the surface, apply a high-quality latex or acrylic latex primer or sealer. It will provide the new drywall with an entirely and continuously sealed surface. Primers, sealers, and even topcoats with greater solids will do a better job filling in tiny pores and other surface irregularities, leaving a higher build in the substrate.
Step 3:
Make the necessary repairs, and then prime or seal again
Many painters would carry out repairs before priming or sealing the surface. But in this case, applying the primer or sealer is an essential first step. Defects in your drywall won't show until the primer or sealer has been applied. This means that you have to do the necessary repairs and another round of priming or sealing. Remember that repaired areas will also need to be primed or sealed once again before applying the coat of paint.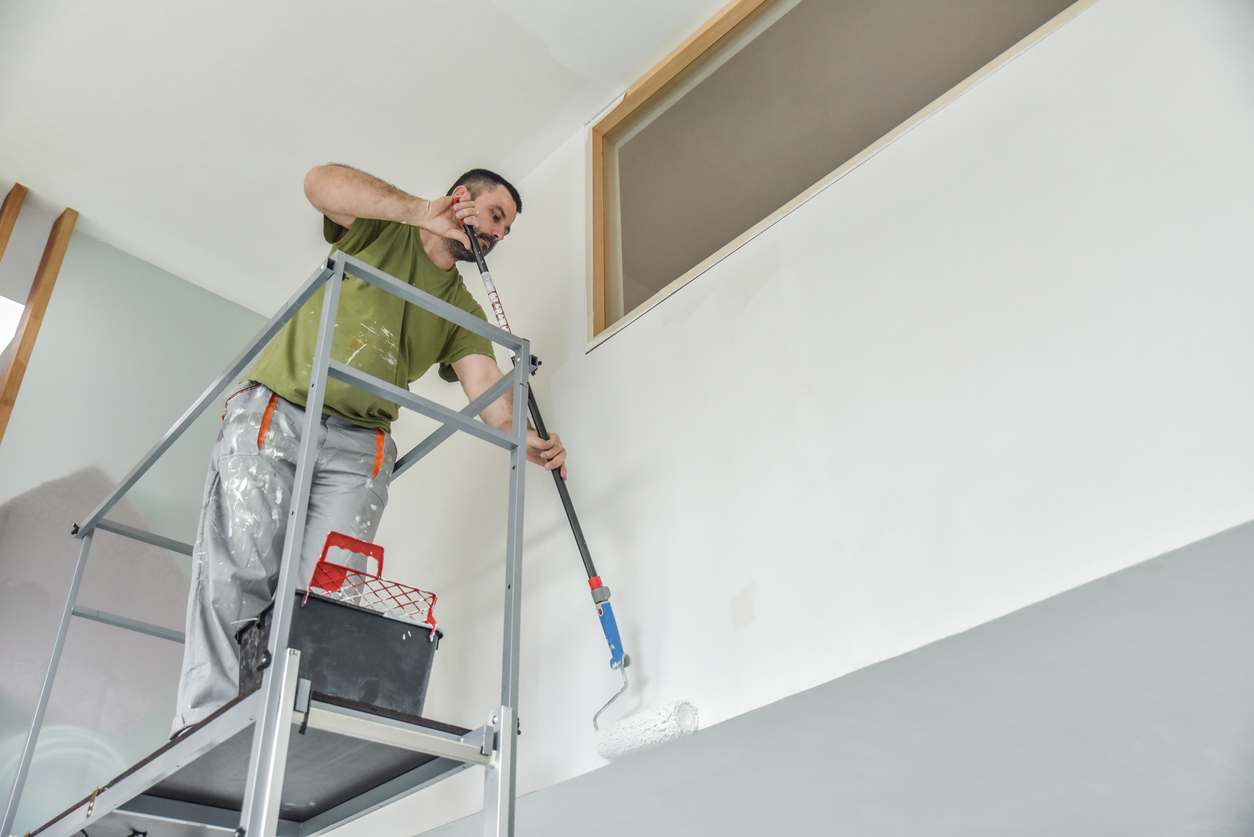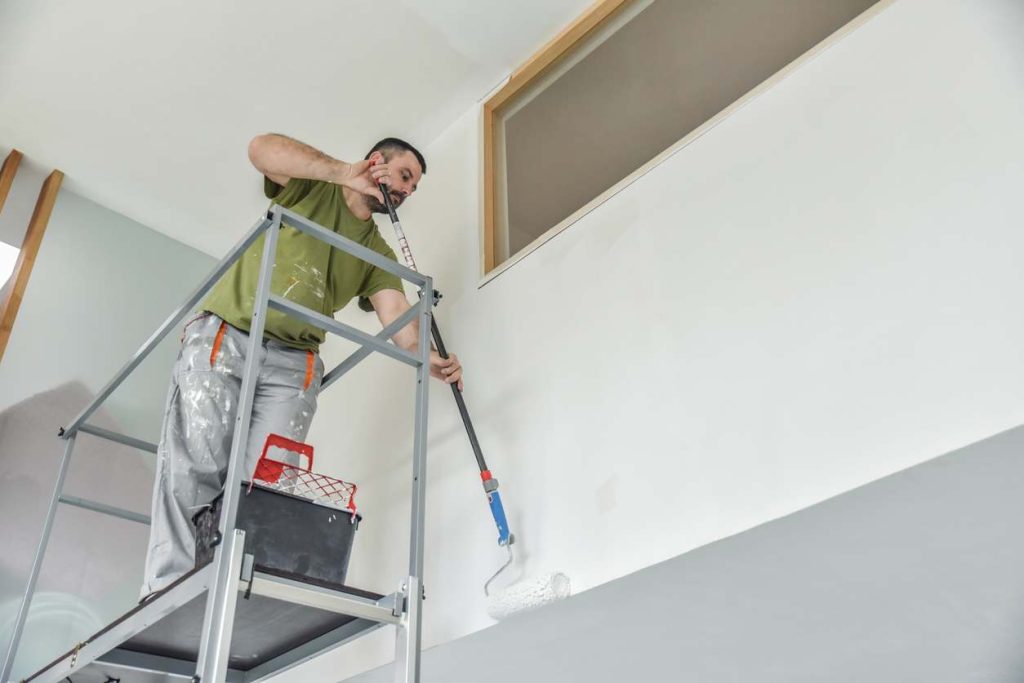 Step 4:
Don't make significant drywall repairs after applying the coat of paint
The irregularities in the surface texture are created by applying uneven layers of filler, primer, sealer, and intermediate coat across the entire surface, causing the inconsistent appearance of a paint finish.
The variations in surface texture depend on where drywall repairs are done. It could consist of drywall, filler, and a coat of paint in one area. While in another area beside it, it could consist of drywall, filler, sealer, and a coat of paint. For this reason, doing as many drywall repairs as possible before any painting work commences is recommended.
Questions about painting drywall
Q: "Can I paint over new drywall?"
A: You cannot paint new drywall directly, as new drywall is porous and thus soak up a lot of paint. Make sure to apply it with sealer and primer before coating it with paint.
Q: "What kind of paint do you use for drywall?"
A: Latex paints are the most common choice for painting new drywall. However, the best type of coatings to use on new drywall are premium acrylic latex primer and then acrylic latex paint. If you're painting over drywall that has been painted previously, you should switch to using a stain-blocking primer to hide any scratches, scuff marks, or any other flaws which may be present. Finally, paint your drywall with acrylic latex paint.
Q: "What happens if I don't prime or seal the surface before painting?"
A: If you fail to prime or seal your new drywall before painting it, you will risk the paint peeling, chipping, or cracking in humidity or under worse conditions. This is why it's so important to prime or seal your drywall before applying paint or any other coating.
The information in this article can help you learn how to correctly prepare your new drywall before painting it. Make sure to follow all the steps and tips detailed here in this article so you can paint your new drywall like a professional.
But when you hire commercial companies in Concord instead, Custom Painting, Inc. will help you achieve a solid, uniform, and long-lasting finish to your new drywall. We have served the painting needs of Bay Area homes and businesses for over 40 years. Call us today at (510) 795-0903 to discuss your painting needs or to schedule an appointment.