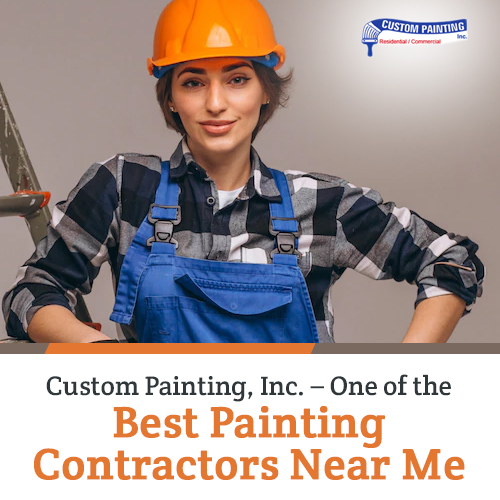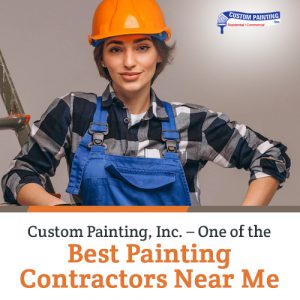 There comes a time when you need to paint your home or business for several reasons. You want nothing less than the best painting contractors near me who will be able to meet your goals. Since your home or your business is one of the most significant investments you'll ever make, you wouldn't let just anyone paint it. You want the right painting contractor who will treat your home or business the care it deserves.
Custom Painting, Inc. has been one of the leading companies providing quality residential and commercial painting services to cities in the Bay Area and East Bay for over four decades. Here are some of the secrets to our success and longevity in this industry:
Reputation – When you ask them for references, you will only ask if your potential contractor is qualified. A painting contractor with a solid reputation should be able (and willing) to provide at least three references. A solid reputation backs Custom Painting, Inc. We will be glad to give several references to our customers. We encourage potential customers to contact our references, fully confident that our past clients are satisfied with our work.
Experience – Is the painting job you need for your home or business's interior or exterior? Are you aware that bathrooms may require special paint for the walls? Custom Painting, Inc. – with its over 40 years of experience in the paint service industry – will ensure clients that we know what to do to guarantee flawless execution and impeccable results.
Expertise – Experience and expertise go hand in hand. As a contractor gains years of experience, it also gains increased levels of expertise. Whether you want interior work for your home or a paint project for your office building, Custom Painting, Inc. will demonstrate its expertise in executing the job correctly. You want nothing less than a painter with so much expertise – and passion – in the field.
Professionalism – Once you've determined the contractor's reputation, experience, and expertise in the field, meeting them in person is a good idea. This meeting will let you and the contractor go over the project in detail. It will also allow you to assess their personality and professionalism. If the contractor proves that they're punctual, diligent, attentive, detail-oriented, organized, respectful, and friendly on your first meeting, that contractor will leave a big first impression on you. When you meet our professional staff from Custom Painting, Inc., you can be confident that you will have a good working relationship with us from the beginning to the end of the project.
Passion and enthusiasm – Custom Painting, Inc. wouldn't be in this business for long if it didn't have passion. Our flawless execution and impeccable paint skills show our deep love, enthusiasm, and appreciation for our trade.
The right equipment – Whether the property is a small bungalow or a commercial building three stories high, Custom Painting, Inc. will bring the right paints, coatings, tools, and equipment to execute the job properly and complete it on time.
Diligence – Whenever you hire a contractor to work on your property, you want someone who will diligently see and monitor the project from start to finish. Custom Painting, Inc. makes sure that our team works hard and does their best to meet – or even surpass – your expectations. We also want to ensure that we will complete the job on time with an outcome you can be genuinely proud of for the future.
When you're looking for one of the best painting contractors near me, you can rely on Custom Painting, Inc. to provide quality paint jobs that will keep you truly satisfied with the work. Contact us at (925) 294-8062 or fill out this form to schedule an appointment for a free estimate.