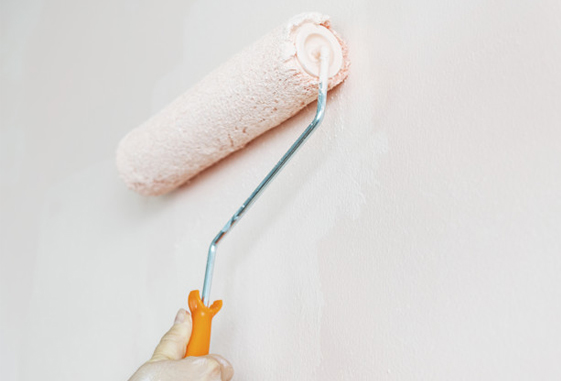 When you are about to start house painting in Concord, should you ask your painters to use non-VOC paints, especially when they don't regularly use them?
More and more homeowners are becoming aware of the importance of quality air, especially those of the indoors. That's why so more people are using low-emission paints such as VOC paints that can help to improve indoor air quality. It can also provide health benefits for those who spend a large amount of their time inside their homes.
According to the Environmental Protection Agency (EPA), there is at least three times more air pollution indoors than outdoors. Much of this is due to the paints and finishes that are applied on the walls. Most of these paints and finishes emit low levels of volatile organic compounds (VOCs) which can negatively affect indoor air quality for many years.
As people are more environmentally conscious these days, in addition to the new environmental regulations, many low- or non-VOC paints are now available and in demand.
If professional painters in Danville or the surrounding areas haven't used low- or non-VOC paints before, you can request them to use them when they paint your home. Chances are painters will be willing to use them. There are a number of good benefits from using these paints, especially non-VOC paints, for both the homeowner and the painter. The benefits include, but are not limited to, the following:
Those with allergies or chemical sensitivities in particular will benefit from low- or non-VOC paints as they have reduced toxins.
Reduced toxins are also good for the environment. These toxins will stay out of landfills and groundwater when they're cleaned up, washed away, or when throwing away the paint can.
Low- and non-VOC paints are as good as VOC paints when it comes to quality and performance. They are durable, easy to clean and scrub, and cover the flaws from previously used VOC paints.
All low- and non-VOC paints are water based, which makes them easy to clean with just soap and water.
Low and non-VOC paints emit no hazardous fumes, and off gassing is not a concern. It means that they are safe for those who intend to stay longer indoors.
Since the EPA states non-VOC paints are non-hazardous, it is safe to dispose of the paint cans.
To give you more options for choosing low- or non-VOC paints, consider these options:
Natural paints. These are made from natural materials such as plant oils, mineral dyes, beeswax, clay, chalk, or other natural ingredients. These are considered the healthiest paints for you as well as for the environment.
Zero VOC paints. These are paints that have less than 5 grams of VOC. Adding a color to VOC paints will increase the paint's VOC levels to 10 grams, but it can be no longer considered as "Zero VOC".
Low VOC paints. This type of paint that has VOC levels of not more than 200 grams per liter, according to the EPA. Most low VOC paints contain no formaldehyde or heavy metals, and use water instead of petroleum-based solvents as carriers.
If you care about your own health, as well as the health of your family and your environment, consider a switch to non-VOC paints when house painting. You can request painters in Danville and the surrounding areas to use non-VOC paints if they haven't used them before. If they are not willing to use low- or non-VOC paints, you may look for others who will use them when house painting in Danville.