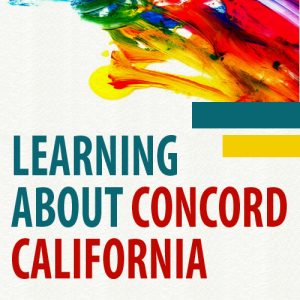 Concord is a city in Contra Costa County, California. You can locate Concord northeast of San Francisco and Oakland, southwest of Sacramento, and north of San Jose. The city encourages diverse housing communities and has beautiful homes. To maintain their beauty, house painting in Concord is often done by Custom Painting, Inc. Learn more about the city of Concord with this brief history
Before Concord arrived at its present state, the valleys of the area were inhabited by the American Indians (Miwoks), who made a living by hunting elk and fishing in the many mountain streams that ran into the San Francisco Bay. In the 18th century, Spanish conquistadores explored the area but didn't settle there.
After Mexico was removed from Spanish rule, the former Spanish land grants were accorded to some private individuals. The area was founded as a town under the initial name "Todos Santos" ("all saints" in Spanish) on the initiative of Salvio Pacheco, one of the individuals who waw conferred a land grant. The exodus of residents coming from the nearby town Pacheco (named after Senor Pacheco) resulted in the growth of the Todos Santos, which would later be renamed Concord.
Concord opened its first post office in 1872, and the town was incorporated on February 5, 1905. Like many surrounding areas in California, Concord was also largely an agricultural area which produced crops such as grapes, walnuts, wheat, hay and tomatoes. Cement production had also begun during that era.
Concord was then considered primarily as a sleepy "commuter town" whose residents mostly worked in San Francisco and Oakland. However, its economy and industry grew and diversified over the last forty years, with companies and large corporations such as Round Table Pizza headquarters opening their businesses there. It meant more job opportunities for the city's residents who didn't need to go too far just to work. Concord prides itself on its strong retail industry with businesses such as Sunvalley Mall, which used to be one of the biggest malls in the country.
Present-day Concord is a General Law city, and is among than 300 cities in California that administer under the Council-Manager type of government. The current mayor of Concord is Tim Grayson.
Like many other towns and cities in California, the population of Concord is quite racially diversified. According to the 2010 US Census, the city's population was approximated at 122,067. More than half of the city's number of denizens are white, with black, Native American, and Asian minorities.
As the largest city in Contra Costa County, the city of Concord offers many things for its residents and for those who want to settle there. The city has a wide variety of residential dwellings, as well as shopping and places to do business. Concord is also a place for relaxation, recreation and fun. The city boasts a lot of things for tourists and residents alike, to do and enjoy — several parks, resorts, playgrounds, picnic areas, develop a hobby like skateboarding and scenic hiking trails.
The city of Concord is committed to enhance its economy vitality, safety, friendly environment, and premium quality of life of its residents.
Residents enjoy the beauty of the city. Custom Painting, Inc., serving the house painting needs in Concord and the surrounding Bay Area for over 30 years, helps beautify the homes and businesses.