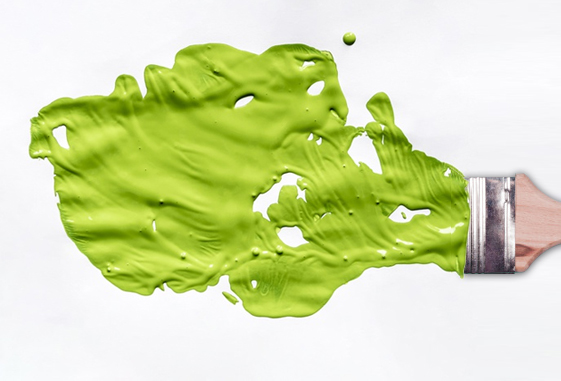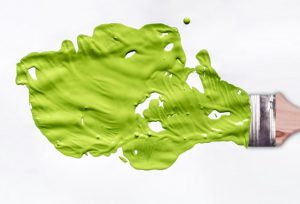 You may want to consider purchasing an eco-friendly or "green" paint when you are about to do house painting in Concord. There are several varieties of paint available that are labeled "green" are used by more and more people today as people have become more aware about paints' impact on the environment.
Before you start house painting in Concord, it is important to compare paints. When you compare paints you will be able to determine if they are green or not. Most paints have formaldehyde and benzene, popular variants of VOC (Volatile Organic Compounds), and these are the things that people might look for when purchasing paint. While formaldehyde and benzene are the major factors, they are not the only things to take into account when finding out about how "green" the pain is. Other compounds that might be present in paint are as follows: bacteria-killing biocides (which are a basic ingredient in most paints), vinyl chloride, phthalates, and other paint ingredients which are not safe for the environment. You may also consider the paint's packaging, as some packaging could be harmful on the environment, as well.
You may want to check out the "green" paints sold by these major brands:
Yolo Colorhouse No VOC Paint
Delta Soy Paint
Benjamin Moore Green Promise
Center*Star Thermopel
Real Milk Paint
Sherwin-Williams GreenSure
Behr Premium Plus
Glidden Brilliance
The paints mentioned above contain low levels of VOC or no VOC at all, as well as having low odor.
Head over to the paint brands' official websites to gather information about their products. They will state whether their paints (all of their products or one variety only) are environmentally safe. You may note that VOC content is the most visible aspect on most of the more eco-friendly varieties, but other components may also be mentioned.
Local regulations impose a limit in regards to VOC in paints. The allowable limit of VOC's for flat paints is 250 grams per liter, while the glossy and other types of paints should contain no more than the allowable limit of VOC's which is 380 grams per liter.
Lead, cadmium, and mercury are some of the heavy metals that may occur in some varieties of paint. However, most of the paints that are endorsed as eco-friendly don't contain any of these elements. For instance, Real Milk Paint doesn't add any of these harmful ingredients; instead it uses pharmaceutical grade lime, which acts as an anti bacterial agent. It cures through carbonization which absorbs carbon dioxide from the air while it hardens. This same ingredient also acts as a fire retardant. When comparing eco-friendly paints you may want to keep this consideration in mind.
The same rule applies to buying tints for your paint. Before purchasing any tints for your house painting, verify first their VOC levels. You must keep in mind that tints could possibly raise VOC levels.
Contact professional paint contractors to determine the type of paints they use when painting homes and businesses. They will be able to provide sufficient recommendations for eco-friendly paints to choose from when you start house painting in Concord.