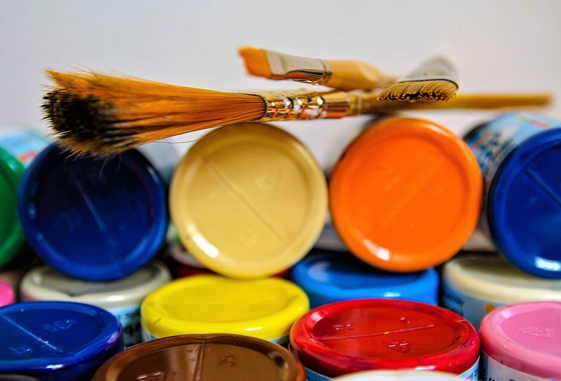 When you want to update the look of your home, house painting in Concord is one of the usual options. But do you that you can often save money if you buy paint with additives? If you haven't heard of paint with additives yet, you can learn about it in this article.
There are many paints with different additives on the market today. Depending on where you live, on your home's needs or the type of additives in the paint, you may be even able to save your home and property in case of accidental fires.
Here is a list of the commonly used additives in the paint, to help you make your paint choices a lot easier:
Mildew resistance additive – This type of additive is ideal for areas with moist climates. When a climate is moist, dampness can be a problem in your home. A damp house can breed mildew and mold. These can be found on secluded walls that are shaded, under the eaves, or along the bottom of the exterior where the ground is situated close to the wall. Look for mildew resistance additives, but choose the ones that are specifically formulated for the exterior. There are other additives that are designed for interior painting use such as additives for moisture-prone areas like the bathroom and kitchen. The most recommended paint additives are ADD-2TM by Zinser and M-1 Paint Additive by Jomaps. When you use a mildew additive it can save you time from repainting as well as cleaning the mildew off your home's exterior.
Insulation additives – This type of additive has the ability to insulate temperature, and can save you money with cooling and heating costs. This additive usually comes in a powder, and can be added to primers, interior, and exterior paints. There are also paints available that have this additive in them; it can save money from buying a separate insulation additive. Paints with additives can also save you time – just apply a coat of paint with insulation additive and you'll get the best coverage possible. You must be reminded though, that these additives will cause the paint to lose its sheen. If you want some sheen then it is best to mix the additive with the primer to get the sheen that you desire. Additive brands such as Hy-Tech insulating paint products or Insuladd are two recommended choices.
Fireproofing additive – This additive is ideal if you live in an area where wild fires occur frequently. These fireproofing additives may be able to save your home if there is a fire. Examples of fireproofing additives are the Hy-Tech Thermal Solutions which offers external paint additives that minimize the spread of fire to 25 or less on a scale of 0-200. Safety Think or Nelson Paint Company are the other recommended fireproofing additives. These kinds of additives are both available for exterior as well as interior paints.
Keep in mind, however, that these additives never quite guarantee that your house will be immune to damage, but will definitely add some amount of protection. If you want to know more about paint additives, you can also contact a licensed painter who will further explain their benefits. Additives are a great addition to when house painting in Concord as they can save you time, money and effort.