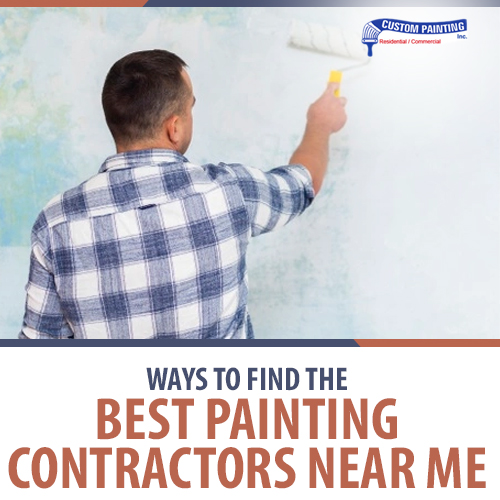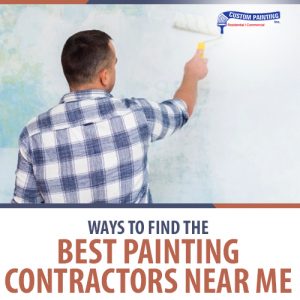 If you feel that your house needs some makeover, hiring the best painting contractors near me should be a call away.
But finding the right painter takes more than just contacting them. If you don't know their professional background or the type of services they offer, how would you know if they're the right company to do your job?
If you're looking for the cheapest contractor out there, this could backfire on you immensely. As we all say, you get what you pay far. Inexpensive contractors may do a lousy paint job and may even leave the project unfinished because they care about your money. So, a bit of a caution here when you come across a painting contractor who offers an unbelievably low price.
You have to face the fact – when something is done right for the first time, you have to pay the premium price. But it doesn't mean a price that's too high – instead, a price with a good, tastefully done, and long-lasting paintwork to match.
To avoid hiring the wrong contractor, here are some expert tips to follow:
Look for contractors on the Internet – If you don't know anyone who has connections to a house painter, go online and look for local painters. Just go to any search engine site, such as Google or Yahoo, and type in "painters in [your city or town]," and you will see the results coming up. Many local paint contractors have their websites, complete with company history, portfolio, testimonials, photo and video galleries showcasing their past projects, as well as contact details and their social media links.
Certain websites such as Yelp and Better Business Bureau will help you find more reputable contractors (and avoid questionable ones) based on reviews from the customers themselves. If the contractors offer a free quote, it's a good sign.
Get a referral – This is probably the most reliable way to get the best painters in your locality. Ask your friend, relative, coworker, or neighbor if they have hired a painter in recent months. If they did, they would relate their experiences. If they say mostly positive things about the contractor – and even recommend them – you may be one step away from hiring the contractor with whom you want to work. They may even invite you to their house and let you look for yourself the latest work by that contractor.
Check out the local paint stores – Visiting paint stores in your city or town can be a great way to get good contractors. Ask the employees about their regular customers – the painting contractors – and find out who can meet your expectations. If the employees recommend good painters in your area, then you're on the right track.
Compare the painters' estimates – So, by now, you have a few leads on who to hire. Screen at least three painting contractors. Contact each painter and invite them to your property to have a look at the areas that need to be painted. Painters may notice any damage on the surfaces, such as chipped or peeling paint or cracks or holes, which should be repaired before painting.
Typically, any good contractor will provide you with a written estimate of the scope of the project. The written estimate also typically includes the name of the company, contact information (address, telephone number, fax number, e-mail, social media accounts, etc.), start and completion dates of the project, terms and conditions, and many others.
Now that you have the written estimates compare them. A painting estimate notes the usual details, such as the number of coats of paint they will do, surface preparation level, the length of time the entire project will take, etc. You can also discuss with the contractors if you have questions regarding the pricing, the brand of paints they will use, etc., to ensure that you will not get ripped off once the project starts. The estimate also includes payment terms in detail, which should be straightforward to understand.
Although an estimate is a significant consideration, it should not be the sole deciding factor when hiring the best painting contractors near me. You can also check other factors, such as the company's experience, other services they offer, and their track record for completing jobs on time. You may also want to confirm the company has valid licenses and insurances (including workers' compensation and liability insurance), and even their employees undergo criminal background checks.