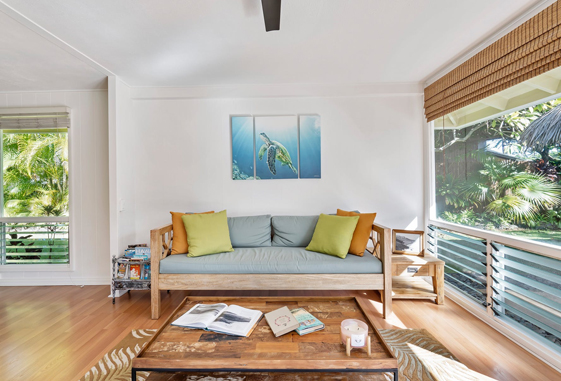 When we choose to have house painting in Concord done, we should know what paint colors work best for our home. We've all known that working with color pinwheels at the paint store will help us determine in picking paint colors that complement each other. You thought that the paints you've just bought have colors that complement each other, but to your chagrin, they actually don't match well with each other once they're painted on a larger canvas. You may be concerned that the paint colors you've picked from the paint store will look good on your walls, but they turn out exactly the wrong, or will not go well with your decor or fixtures. You may also be concerned about paints changing into a different color with the varying amount of light in your room.
If you are still not sure what paint colors or color combination will work best for your home, it's best to turn to professional paint experts for consultation when you are about to begin house painting in Concord. Professional and licensed paint contractors such as Custom Painting, Inc. offer expert Color Consultation for absolutely no charge!
Custom Painting, Inc. helps you in choosing the right paint colors, whether you're planning to pick a color for your home or office. This is one of Custom Painting, Inc.'s most important jobs — to choose the fitting colors that will work for your room. The company offers one-on-one consultations at your home or office, helping you by exploring samples and finding colors that will complement well with your own decor.
Whether you need the right exterior or interior paint colors, Custom Painting, Inc. will use their expertise to help you choose the perfect color. The company utilizes a program designed by Kelly-Moore Paints that allows it to upload a picture of the exterior of your home or the rooms you would like to be painted. With the help of technology, Custom Painting, Inc. will let you have a preview of what your home would look like when it is painted with any color combination from Kelly-Moore Paints.
With just a few clicks, Custom Painting, Inc. works with you to go through several colors which help you decide what color combinations look best for your home. The company's color consultants will show you a variety of choices at the same time, allowing you to compare and contrast to make the best choice.
Custom Painting, Inc. also shows you the "before" and "after" photographs to help you compare and see if the change will really improve the look and feel of your home or rooms. This will help you to decide the right paint colors before you invest your time, resources, and effort into your painting project.
If you're about to start house painting in Concord but you're still not sure about the right paint colors for your home or business, it's time to contact Custom Painting Inc. Just give them a call at 925-294-8062 to schedule your color consultation.